First Impression Is The Last Impression and you never have a second chance to make a first impression. These are two famous quotes. our blog design is very important to impress our visitors. If you are using blogger and not using an outstanding theme, you are missing a lot.
Now you are thinking what I am missing.
Lets me explain.
See my blog theme, how is it fast ?
It's a genesis custom child theme. You can also design your child theme.
You can drop your valuable comment. I am working on this theme to make it more beautiful and fast. But here we are discussing on the best blogger template for tech niche blog. Before this, you should aware about these points.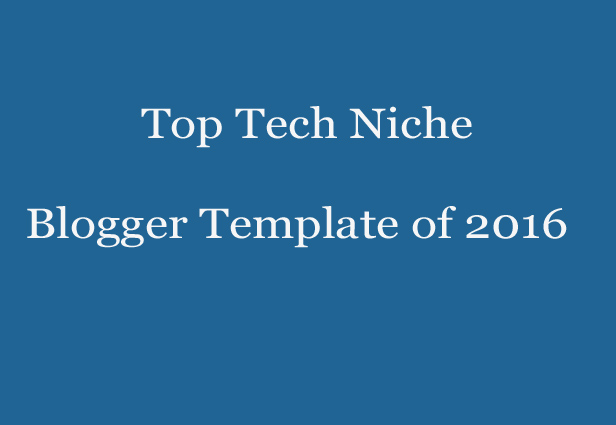 Our blogger template should have following features,
It should be fast loading. If blog loading time is more than 2 sec then the visitor will leave the blog in next second. Hence we are losing our traffic day by day. The search engine also shows the red flag to slow loading site.
Our blogger template must be SEO optimized. If a template doesn't have proper search engine optimized,then our blog will never rank in google, bing.
 Nowadays most of the blog traffic is coming through mobile. So, our blogger template should be responsive.
If a blogger template has features like sharing option, advertisement widget, related post widget and optimized for google Adsense, its good choice to use it on a blog.
Nowadays new blogger selecting tech niche because it's a good niche. But they avoid these blogging mistakes for the better result. In this post, I will show you top 10  best blogger template for tech niche blog. Not for the only tech, you can use on another niche too.
Let's start …
1# MiniMag Responsive Blogger Template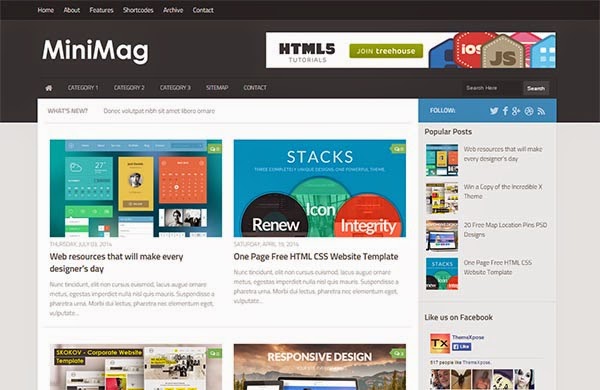 MiniMag is designed by ThemeXpose. It's a responsive and simple clean blogger template. You can use this template on tech, magazine, and personal blog. If you have little knowledge then you should know that its hueman clone blogger template. You can download this theme from here.
2# Wagazine Responsive Blogger Template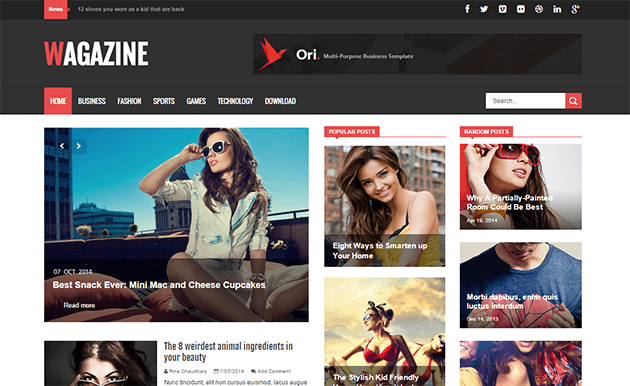 If you want to monetize the blog with google Adsense or other ads, it's good tech blogger template  to use. It's also created by ThemeXpose. This theme has some feature as Mini Mag. You can get this theme from here.
3# All Tech Buzz Responsive Blogger template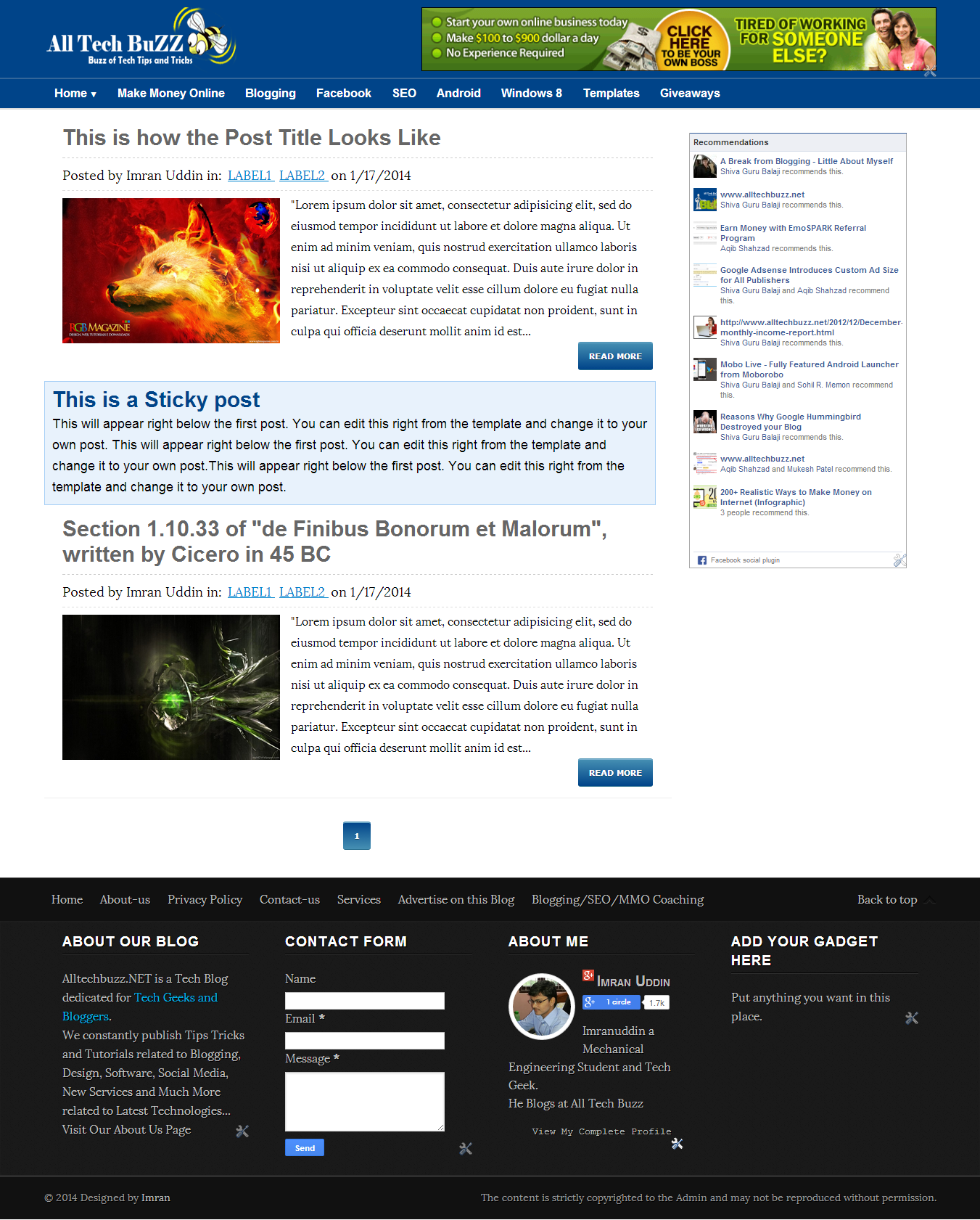 You  might know about this awesome template. It's created by Imran Uddin from AlltechBuzz. So just close your eyes and use this template on your tech niche. Ha Ha, Please open your eyes.Here is the download link.
4# BTNT Blogger Template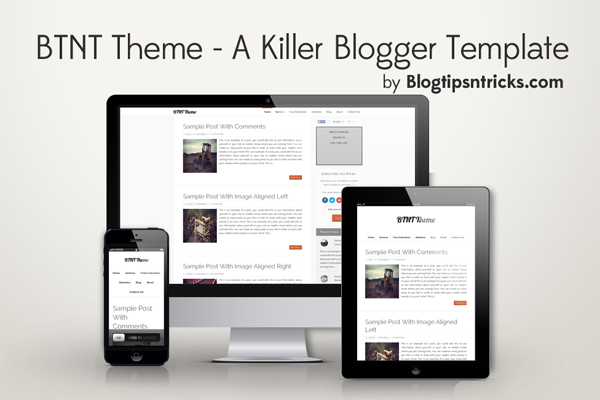 In the list of top tech blogger template, BTNT Template is placed. This is a neat, clean and responsive template. Download this template from here.
5# ShoutMEloud Clone Blogger template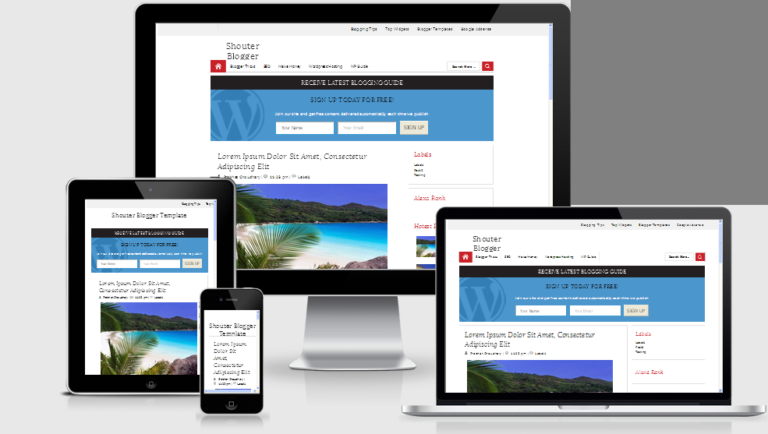 This clone SML theme is designed by me. Yes, I created this theme. You can see the demo here. For downloading link drop a comment. This template is simple and fast loading too.
6# RealMag Blogger Template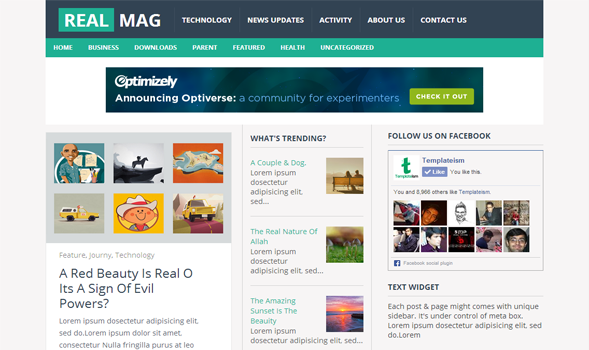 Here is real mag blogger template by templateism. Its modern, clean, user-friendly and responsive template.You can download this template from here.
7# Social Mag Blogger template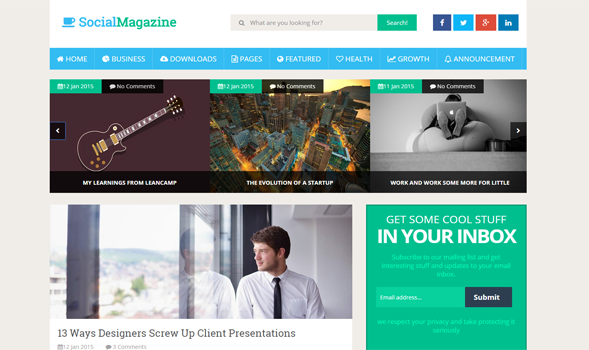 It's another beautiful template by templateism. It's based on modern coding. I have used this template for my blog too. Download it from here.
I have listed top 7 blogger template for tech niche blog. I will update this list in future.
How to install blogger template
I know that you already about how to install blogger template. But for a new user, i am sharing how to upload blogger template.
 Login to Blogger Dashboard.
 Now Navigate Template Option
 Now open Backup/Upload Template.
Before uploading theme, take a backup of old template.
Now upload a new template.
Congrats you have installed the template.
Over To You : In this post, i have listed top 7 tech niche blogger template.If you know about any blogger template which is suitable for tech niche blog,feel free to drop the comment.