As an experienced WordPress user, you probably understand how important it is for your website to load quickly. And in fact, you have even opted for an optimized WordPress hosting for that. But have you thought of caching for further improvements? If not, let's read on!
In July 2018, Google announced that website load times will play a significant role for websites to get higher rank in its SERP. Another study by Akamai also shows that if an ecommerce website takes more than two seconds to load, visitors will get frustrated user experience, which in results loss in sales.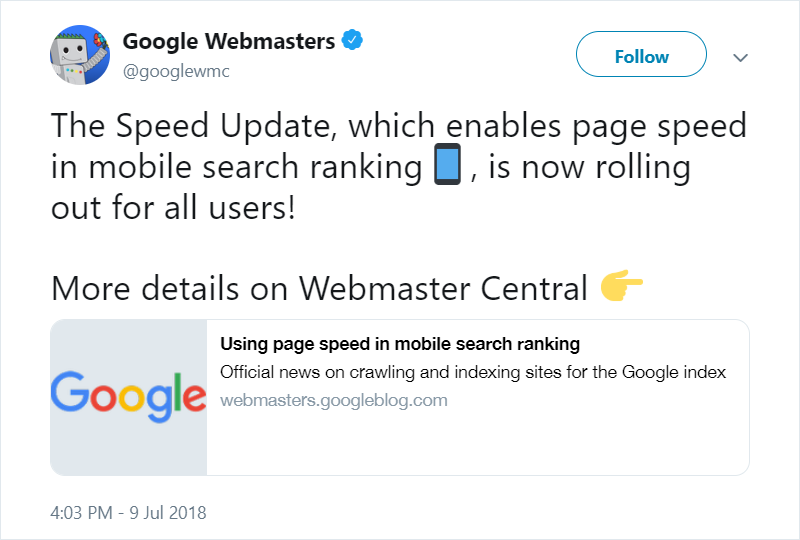 The fact that Google considers the loading time of a web page or not is not the main reason why we should aim to improve the efficiency of our WordPress websites.

How many times, in fact, it will have happened to you to come back on the page of the results of Google – or to close the window of the browser simply because a web page was loaded too slowly. A slow website does not appeal to anyone, regardless of whether Google rates speed a factor useful for positioning.

A slow website also means lower conversion rates. In fact, it is inevitable that slow pages to load also put a strain on the patience of the most willing people.
Every second extra time required to fully load a page on your site inevitably results in fewer conversions:
fewer purchases made on your website;

less contact request or estimate received;

fewer subscriptions to your newsletter.
Related Articles:
How Caching Can Improve Load Times?
Caching plays a significant role in improving website load times. For better understanding, understand the following scenario.
When you visit a website, the website sends requests to the server to load dynamic content (image, HTML, CSS, and JavaScript files). And once it is loaded, a cache plugin creates a static version of that and then serves that version to you when you visit next time.
When it comes to loading times, a website that loads quickly provides a better user experience, leads to more engagement and better conversion rates on your WordPress-powered website.
Now you know that how load time is important for a website and how it can make or break online businesses easily. Without further ado, let's read about the best WordPress cache plugins to improve load time.
Best WordPress Cache Plugins
There are a plenty of cache plugins for WordPress and they do a little more than just caching your pages. Some of them include other features like GZIP compression, CSS, HTML and JavaScript minification, CDN integration and more.
Note: Please always purge/clear the cache when making changes to your website. This ensures that you are seeing the latest version of the page and not one in the cache.
So let us take a look at the best options available for caching plugins.
Breeze – WordPress Cache Plugin (Free)

W3 Total Cache (Free)

WP Fastest Cache (Freemium)

WP Rocket (Paid)

WP Super Cache (Free)
Breeze – WordPress Cache Plugin (Free)

Breeze is one of best free cache plugins available in the WordPress plugins repository. It is used by most of the developers since it is lightweight, easy to use, and effective than other cache plugins. It improves the user experience through several techniques since it is very complete.
Breeze improves website performance, offers integration of CDN, minifies and groups JavaScript and CSS files, which in results reduces load times. In general, it greatly optimizes the speed and performance of a web page. It is a great plugin for your WordPress website.
Due to its simplicity and effectiveness, Breeze has become quite a popular cache plugin among WordPress users. As the developers say, Breeze excels in three different areas: performance, convenience, and simplicity.
W3 Total Cache (Free)

W3 Total Cache is an excellent cache plugin, which does its job very well, allowing your WordPress website to load faster, and save on the bandwidth used (the amount of data flowing through the Internet).
W3 Total Cache works well regardless of the configuration or the host. But this is not the type of plugin that you install and works to the best of its ability from the outset. It must be configured from floor to ceiling and customized according to your theme, plugin, and content.
W3 Total Cache has a dedicated Settings page for each type of caching: page caching, object caching, database caching, browser caching, etc. The level of customization achieved with W3 Total Cache is hard to find elsewhere.
At first, the basic configuration is relatively simple. However, if you want to get the maximum performance of W3 Total Cache, you will have to put your hands in the grease and there it will not be a sinecure.
WP Fastest Cache (Freemium)

As the name suggests, WP Fastest Cache is another great plugin that offers effective caching of WordPress website. The plugin uses the rewrite mod to create static files on your web page. It also offers core caching functionalities that help you reduce server requests on your website.
In the free version, you can apply the basic configurations. The 'Settings' tab shows the cache settings, the 'Delete Cache' tab allows you to delete all cache files (including minified CSS, JS). The 'Exclude' tab allows you to caching rules. The 'CDN' tab allows you to integrate CDN services for the global audience.
The configuration tab lists all the functions of the plugin. You only have to check on the option you want to enable and click the 'Submit' button. That's it!
WP Rocket (Paid)

WP Rocket is a premium plugin to get performance from the first day. Its benefits are much closer but not equal to those you could see in other free plugins. It is very easy to use and works perfectly upon activation, which is a great benefit for those who are not tech-savvy.
In addition to performing the core functions, it also includes functions to optimize the content of your website, such as the delay in loading images, browser caching, cache preloading, minification of HTML, CSS, JavaScript, etc.
With WP Rocket, you will achieve, as the slogan of its creators says, that your website goes at the speed of light (not really but much closer to it). So, even if you have to pay $39/year for a website, (other licenses are also proposed), this plugin is really worth it.
WP Super Cache (Free)

WP Super Cache is the most popular WordPress caching plugin with more than 2 million active installations. The reason for his popularity: it does its job very well. It promises to deliver static files to 99% of your visitors by caching files in 3 different ways:
mod_rewrite

PHP

Inheritance of the cache
For those who do not see the static files, when loading the pages, the website will still be loaded faster, if the files were not cached. Although the plugin has a lot of customization options, it's quite simple to use for beginners. Just enable caching in the Easy tab, and the plugin will start working.
Comet Cache (Freemium)

Comet Cache, formerly known as Zen Cache and Quick Cache, is one of the best cache plugins for beginners due to its simple and easy to use interface. It is governed by an intelligent system that decides when a cache version is sent and when not. For example, a visitor who has left a comment on the website does not receive the data in the cache.
For webmasters who may be looking for something more, Comet Cache provides advanced features, some of which are highlighted below:

Cache cleaning in case of content change: when you modify an entry, the cache associated with it is automatically changed

Set a manual expiration time for emptying the cache: each time a cache is created, you can set an expiration date for it. After the expiration, the cache will be rebuilt

Enable client-side caching

The cache of items such as RSS feed or 404 error pages
Cache Enabler – WordPress Cache

Last, but certainly not for the lack of effectiveness is Cache Enabler, probably the "youngest" of the WordPress cache plugins. The plugin is very simple to install and configure. It does not require particular knowledge of settings (unlike W3 Total Cache).
It allows you to create static HTML copies of your pages on your website, keeping them on the server and serving them directly to users whenever they are required. Cache Enabler is one of a few plugins that provide support for the new WebP image format, combined with the Optimus plugin.
Related Articles
My Recommendations
I recommend Breeze because it is free and lightweight plugin, offers great performance and is compatible with WooCommerce and WordPress Multisite Network. The other plugins are not for average uses as they don't provide basic configurations (that a user may need) to improve load times of WordPress website.
About Author
Saud Razzak (Twitter: @hmsaudrazzak) is the WordPress Community Manager at Cloudways – A Managed WooCommerce Hosting Platform. Saud is responsible for creating buzz, spread knowledge, and educate the people about WordPress in the Community around the globe. In his free time, he likes to play cricket and learn new things on the Internet. You can email him at m.saud@cloudways.com.