Before giving you the list of the plugin to integrate CDN with WordPress, I would like to give you an introductory information about what CDN is and why it is used.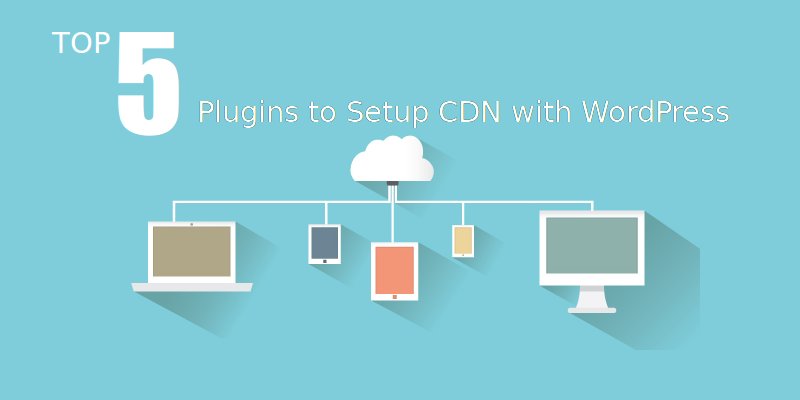 Every website owner wants to keep his/her website up to speed, but what if after all the efforts, the speed is still not up to the mark? What if suddenly unexpected traffic arrives your website and your site went down. That will be one of the nightmares for a website. If this situation matches yours, maybe it is the time to move to Content Delivery Network (CDN).
What's a CDN?
Content Delivery Network, which is better known as CDN, is a collection of servers, which are distributed evenly all around the globe. This cluster of servers caches the static content of your website in the data center across the globe.
Must Check : TruePixel Theme Review
Basically, a CDN copies the static data of your website into its server spread around the globe, and load it through the server which is nearby the location of your site visitor.
 The relevance of using CDN?
In a delay of one second, you can lose 7-9% of conversion. That's a bad figure, right? CDN enables you to replicate these figures and honestly never lets your site down (:-D).
Grab Soon: CloudAxis Discount
A CDN first, improves your page load time. In addition to that, it helps you manage the unexpected increase in your website traffic. Whenever a situation occurs like this, it transfers the load from your server to the server of your website visitors' locality. This results in significant increase in the efficiency of your server.
 What should you look for a CDN plugin?
There are few things you should check before selecting and purchasing a CDN plugin, those are,
Custom support for SSL.
Supports HTTP/2.
A number of server locations.
Real-time analytics.
Real-time Content purging.
Let's see what options you have in selecting CDN plugins for WordPress.
There are so many CDN plugins to choose from. Here I have narrowed down the list to 5 CDN plugins that are currently leading them all. Let's check out the list.
 1.   KeyCDN
The Key CDN plugin enables you to boost your website content with a pull or push zone which delivers your content faster than ever to any devices in any location. Its strategically positioned servers do the job for you.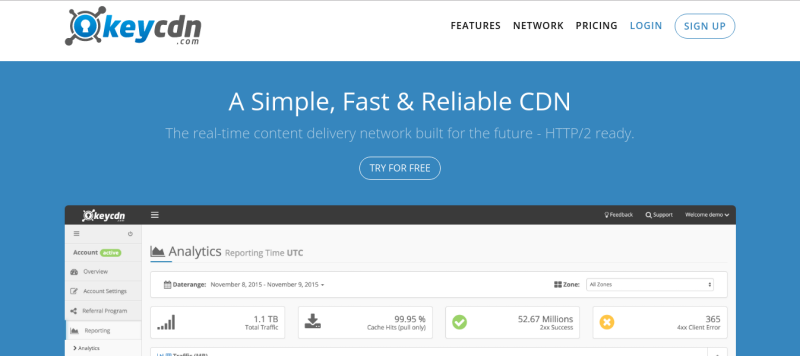 Features:
HTTP/2 compatible
Cross-Origin Resource Sharing (CORS)
Enables you to use your own CNAMEs
Secured URL and Custom SSL.
Incredible pull features such as Origin shield, Custom robots.txt, Strip cookies, and many other.
Awesome Push features like FTP subusers, Enabled listing and indexing of directory, rsync enabled synchronization and many other push features.
Network.
It has 25 points of presence (POPs) spread all over the world in America, HongKong, Brazil, Canada and more.
They are planning to add 7 more POPs to the grid soon.
Free trial
They provide 25 GB of website traffic in 30 days of free trial with 25 locations and 5 zones.
Recommended: Dofollow Backlinks List 2017
Pricing.
If you use it more, it'll get cheaper. The price is set as $0.04 per GB up to 10 TB. After that pricing goes down to as low as $0.01/GB up to 2TB. The addition of each zone is just for $1/zone.
More Info: https://www.keycdn.com/
 2.   CloudFlare
CloudFlare enables you to optimize your website with just one click. With its Web Application Firewall, you can ease from even the latest threat as CloudFlare keep it updated periodically.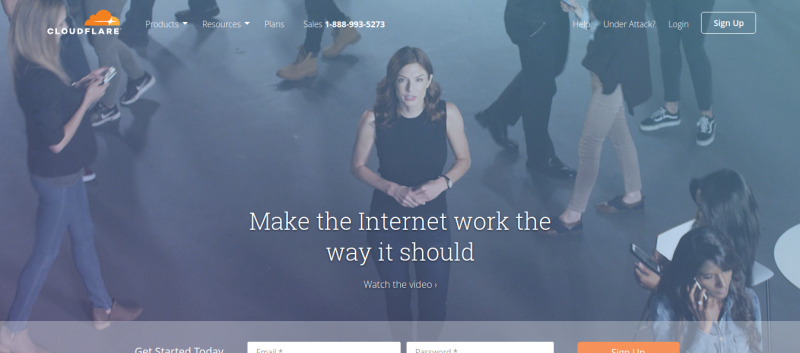 Features:
Global Anycast DNS, which route the web traffic to your visitors' nearest datacenter.
HTTP/2 compatible.
Intensive Security and DDOS protection.
One demerit for CloudFlare is that, if you want to opt for SSL customization you have to take the business pack which is available at a very high price.
 Network:
It has one of the best network, offering server location in over 77 places which is best in the entire market.
It is the only CDN service provider which is available in Africa.
Free Trial.
It offers the best free plan, which enables your website to increase its speed, performance and security protection.
Pricing.
The CloudFlare plan starts from $20/website and after that, it follows it with an incredible plan of just $5/month. This makes CloudFlare a very sustainable CDN provider. Unlike other CDN providers, it does not charge you with cost in accordance with the bandwidth, which further benefits you from the complication at the end of the month due to high bills and keeps you on your budget.
More Info: https://www.cloudflare.com/
 3.   MaxCDN
MaxCDN is one of the largest CDN providers and accelerates your website by decreasing your server load. It also integrated with SEO which makes it the first choice for many website owners.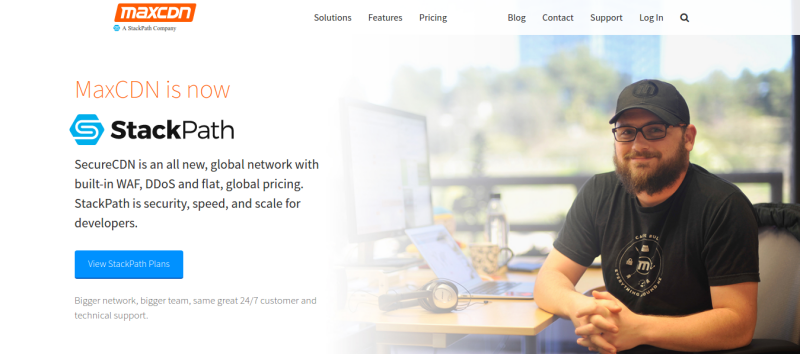 Features.
Featured with custom SSL.
Real Time analytics.
Comes with instant purging.
With instant setup call
Network.
It covers 90 countries with 17 Point of Presence (POPs) and 57 peering partners to minimize hops.
Free Trial.
It comes with a 30 days trial which covers up to 100GB bandwidth.
After 100GB you'll be charged.
Pricing.
An introductory plan is for $9/2 websites up to 100GB bandwidth.
There is an extra charge outside your plan which is for 8 cents/GB.
You can extra zone at $12/zone.
More Info:https://www.maxcdn.com/
 4.   Amazon AWS
On the contrary, there are two products in Amazon AWS, Amazon S3, and Amazon CloudFront.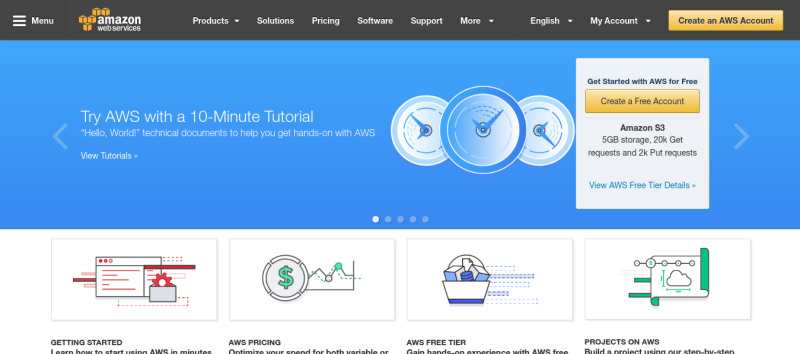 Features
Custom SSL, geo targeting
Includes PCI-DSS compliant.
Live streaming support.
One of the best security among all CDNs.
Network.
It consists of 38 location including America, Asia, and Europe.
No location in Africa yet.
Free trials
It is available in the free version on trial basis with up to 50GB out and 2,00,000 HTTP and HTTPS requests.
Pricing
Amazon AWS is awfully complexed price tagged. However, it is worth noting that its pricing decides in three criteria, Data transfer out to the internet, Data transfer in Origin and HTTP and HTTPS request per 10,000.
More Info: https://aws.amazon.com/
 5.   Rackspace Cloud Files
Rackspace is one of the best CDN providers because it provides dedicated hosting. As per reviews, the websites become incredibly fast after loading Rackspace Cloud Files.
Features
Custom SSL.
Content purging with HTTP streaming.
Compatible with CNAMEs.
Efficient backup plans.
Network.
Currently with 219 Point of Presence in 6 continents which makes its reachability incredible.
Free Trials.
It is not available in any kind of free trials.
Pricing.
Pricing is very simple. You can purchase Rackspace in 10 cents/GB up to 1TB and after that, you'll be charged with 12 cents/GB till 10 TB of Bandwidth.
More Info: https://www.rackspace.com/cloud/files
So, these are the five best plugins to integrate CDN with WordPress. Choose wisely and increase your page visits.
If you like this post please spread the word and let me know if any confusion arises through comments (I love comments).
Author Bio:
Sarah Clarke is a WordPress Developer by profession and writer by hobby. She works for WordSuccor Ltd.- WordPress Plugin Development Company based in USA. She is a passionate, creative and technical writer and always lookout for learning something new. Get in touch with her if you are about to hire an experienced WordPress developer for your Custom WordPress Website projects. You can also follow heron Twitter.