Hello Guy's. My Name is Prabhat Jani.
Thanks for landing about us page  at Blogging Rocket
Now chances are that you are interested in knowing more about me and Blogging Rocket.
Blogging Rocket was started on 25 August 2016 by Prabhat Jani. The main vision of this blog is to provide every possible guides and tutorial related to blogging to the newbie.
What will you find on blogging rocket
How to blogging guide
Blogging tools used by pro bloggers.
Content writing techniques
Link building methods
Case studies
Social media tips
Make money blogging.
Something About Prabhat Jani
Myself Prabhat Jani, founder of blogging rocket. I started my blogging journey as a hobby and later into passion and profession. And I am an engineering degree holder by education and blogger by profession.
I started blogging at my college time. When I was in the first year of engineering, I created my first blog on blogger in 2012. At that time, didn't know about SEO, link building, Adsense etc. After that, I learned new things every day and still learning.
Adsense disapproval

Here I sold a domain at flippa in 3 figures.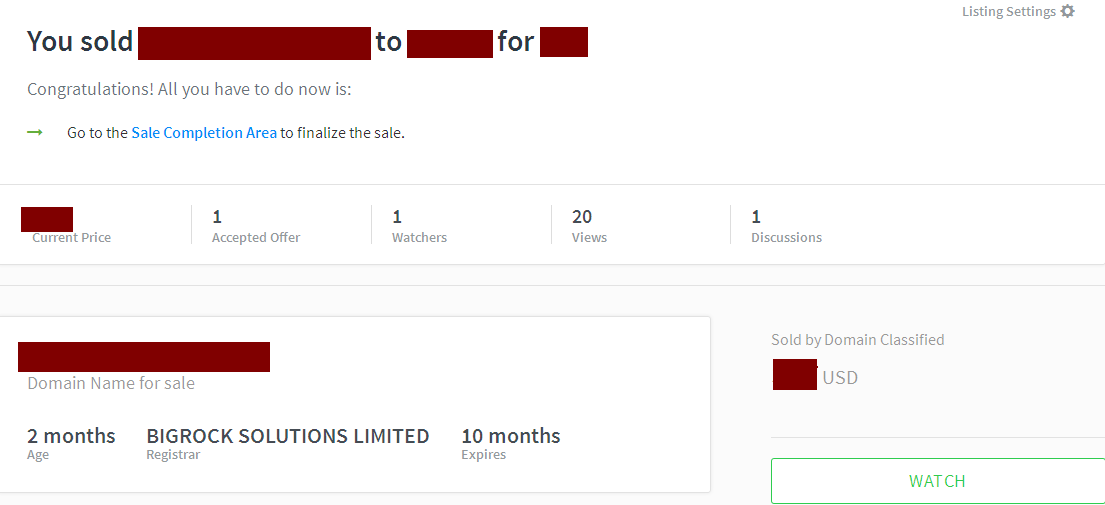 Why We Are Here For?
When you started blogging, you probably plunked your butt down in a chair, rifled out some thoughts on your trusty keyboard, and punched "Publish," right? After all, that's what blogging is about. It's the place where you write, and the world gathers to listen. It's supposed to be simple. It's supposed to be easy. It's supposed to be fun. But is it?For most of us, it's weeks or even months later that we discover the deception:
Anyone can start a blog, but the real test is getting readers.
As anyone who's been blogging for more than a few months knows, getting readers is complicated. Getting readers are hard. And for the first few months at least, getting readers is certainly not fun.Most people get fed up and quit. Others, like you, scour the web for answers. Either way, it's frustrating, because you can't figure out what to do first.
We'll make you be an authority in your niche and get, what you deserve.
Top bloggers have been blogging for a long time and they've learned many secrets along the way. It's time for you to learn some of those tricks, too!  
Just follow us, ask queries and give us a chance to help you. Subscribe our email newsletter and get Blogging Secrets straight in your inbox.