Is your SEO strategy working fine? Is ranking a site in top 10 Google SERP becomes an impossible task for you? Do you want to outrank and dominate your competitors?
Google, the SEO industry giant, has started filtering the SEO process. It has made Penguin live to track each site's On-page and off-page SEO activities. So, it is near to impossible for webmasters to stay safe doing spammy work.
But, why to use spammy techniques for SEO when quality SEO techniques are available? Quality SEO takes time but offers last-longer results.
Check out the effective SEO process to follow in 2017 to dominate your competitors: –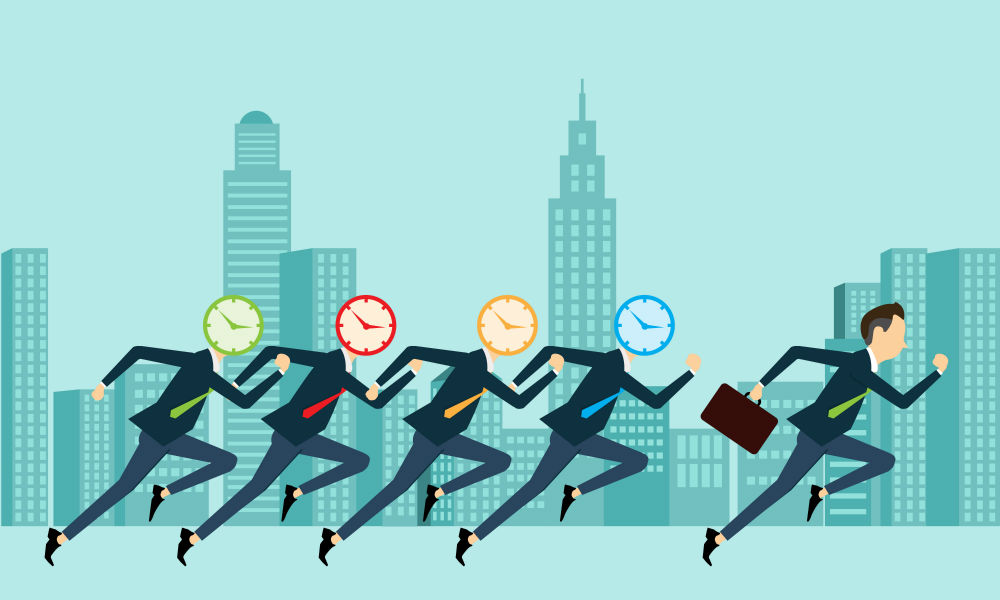 Shake Hands with Ahrefs
Ahrefs is a complete webmaster tool to outrank your competitor. This tool not only throws light on competition's activity but also guide you the path to secure a place in top 10 Google SERP.
Below are the features of Ahrefs that help in outranking and dominating competition: –
Spy competition
Ahrefs work as a fertilizer that fastens our crop's (website) growth. Paste your competitor's URL in the search box and hit the "Orange Button."

This tool will analyze your competitor's metrics and throw following results: –
Backlink Report
You can check your competition's backlink report. You will gain access to competitor's backlink building plan. Check out its link building and content marketing strategy that works.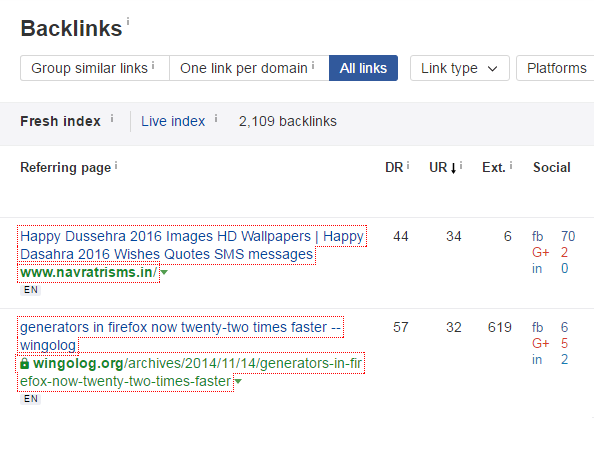 Make a custom action plan adding competition's strategy and start building backlinks from the same sources.
Note: -Always analyze backlink resources before following the competition's backlinks. Prefer high-authority and Google index sites only. It will save your time and efforts.
Spy competitor's organic keywords
An investment in Ahrefs tool is worth because this tool offers multiple services to customers. You can spy your competitor's organic keywords using Ahrefs. You will find numerous long tail, high volume, and low keyword difficulty keywords relevant to your site.

It will save your keyword research time. Prepare articles on those keywords, make backlinks and welcome new organic visitors through Google on your site.
Keyword Explorer 2.0
This Ahref's feature falling people in love of this tool. It is an effective tool to dominate competitors. Click on the Keyword Explorer tab 2.0, paste your keyword and hit Enter. This tool will feed keyword's difficulty score, volume, monthly clicks, and top 10 competitor's list along with backlink and social sharing counts.

Also, this tool will show you the exact backlink figure required to secure top 10 ranks in Google for that particular keyword. Is not it making the SEO game easier?
Yes, it is. It makes a roadmap for you. Now, you know the route of your milestone, follow it creating quality backlinks.
Check some quality backlink building techniques below: –
Backlink building
Now, Penguin is live and following our activities. It has made backlink building a tougher task in 2017. Use quality backlink building techniques and stay safe from any Google penalty in the future.
Check out best backlink building techniques to follow in 2017: –
Guest Posting
Guest posting is an evergreen backlink building method to grab do-follow backlink feeding quality content to the host site reader. Search niche relevant guest posting sites list, contact webmasters and discuss it.
Also, you can use Google query like "Site: your keyword "Write for us"" to find relevant blogs that welcome guest webmaster's contribution.
Benefits of Guest Posting: –
A) Organic audience reach: -Guest posting help you reaching the targeted audience. Webmasters that allow guest contribution share the links on their social and email channels that bring organic traffic to our site. Also, it helps in faster indexing.
B) Boost SERP: – A quality backlink is 100 times better than low or irrelevant backlinks. When we do guest posting, site owner/webmaster links that post with internal webpages that boost the backlink authority and results in higher search engine visibility.
PBN
PBN stands for Personal Blogging Network. It is a quite useful technique for building quality backlink chain. It involves personal blog setup using expired high-authority domains and making backlinks to our site writing quality posts.
Web 2.0
Web 2.0 backlink building still works. But, you will need to play a smart game. Do not just use it for a do-follow link building activity, but, use it as a permanent content marketing tool for last longer search engine results.
Create web 2.0 blogs, update it on a weekly or monthly basis and see the magic. Your web will roll in top 10 for targeted keywords.
Infographics
You will see many bloggers and webmasters use infographics to highlight their research and key points within the post. It is because a graphic representation is easier to read and understand. Also, it drives organic shares. Watermark your site name in the infographic; it will help in website's branding too.
Share it on social media and infographic submission sites. If it is informative then surely some out of rest webmasters will add it within their article throwing back a do follow link pointing to your site.
So, it's time to modify your SEO strategy. Add these quality techniques to your SEO plan and let Google feeds your site in top 10 search engine results for your targeted queries.