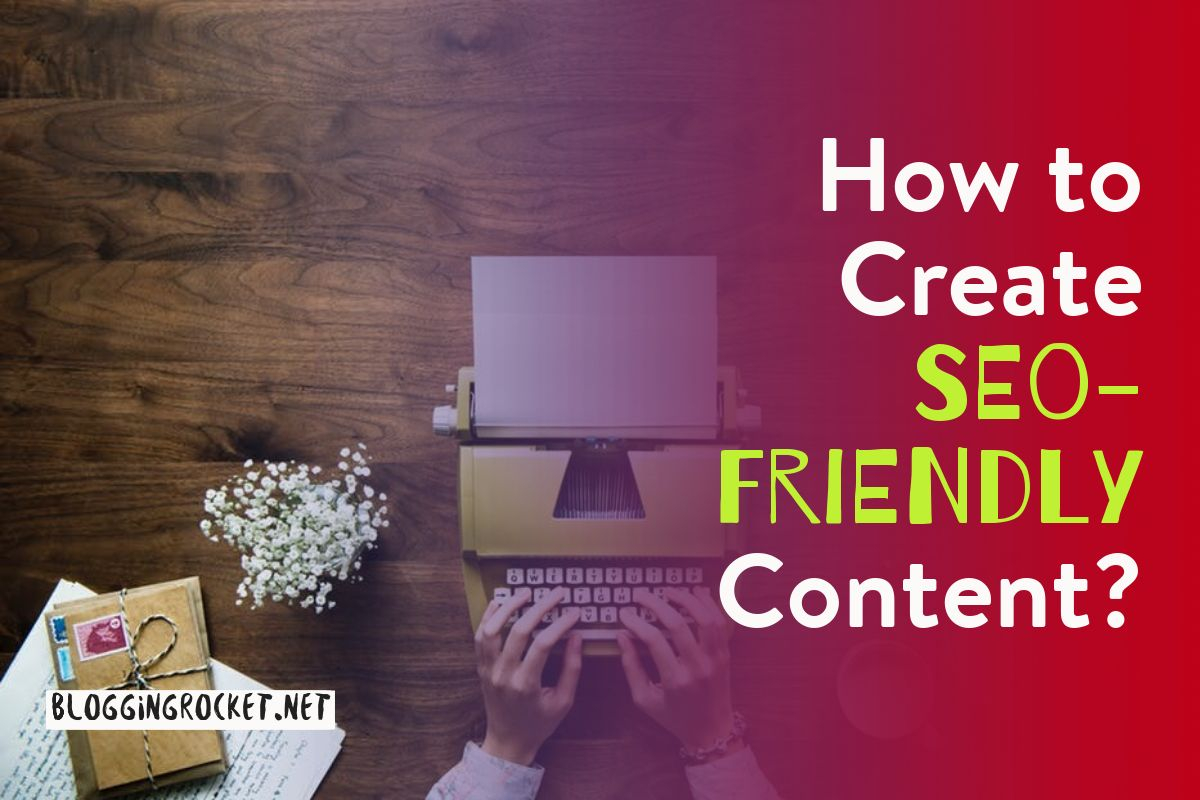 When you set out to establish a website, you do so because you intend for its content to be for the consumption of a certain audience. The greater the number of visitors within your target market that come to your website, the more likely you are to realize your site's objectives. 
As far as site traffic goes, appeasing search engines especially Google Search is critical. Virtually all of the most popular websites on earth have Google to thank for the overwhelming majority of their visitor traffic. Search engine optimization (SEO) must, therefore, be a core component of your digital marketing strategy. If people don't know your website exists, then no amount of work that goes into building and perfecting your site will matter. 
SEO ensures your web pages appear among the first set of results when an Internet user searches for a particular keyword. The higher up the search results your website is, the more likely you are to receive not just clicks but also likes, shares and other forms of engagement. Fortunately, you don't have to resign yourself to chance when it comes to SEO (click here for a simple systematic SEO tutorial). 
By applying the following tips, you can better make your site's content SEO friendly and boost your odds of substantially increasing visitor traffic.
Also Read – How to Write an Effective Blog Post?
1. Breakdown Content into Headers, Subheaders, and Paragraphs
Headers, subheaders, and paragraphs ensure text is easier to read. There's just something about an unbroken block of text that makes it feel endless, overwhelming and exasperating. Readability makes readers more enthusiastic about sharing a link with their social circle. But headers and subheaders are important for search engine bots too. 
When crawling your pages, the bots recognize and rely on your subheaders and headers to better understand what your page is about. Subheaders also create a context for determining which sections of the text are most important or most relevant for a given keyword. Headers and subheaders are also a great way to increase a page's keyword saturation without violating the unwritten rules on keyword use set out by search engines.
2. Relevant Titles
Ever run a search query on Google but on clicking on one of the results, you were taken aback by just how much the content of the page seemed completely disconnected from the title of the page? While Google and other leading search engines have been impressively effective at ensuring that only pages where the titles match the content are ranked high in the search results, there are still a few pages that will game the system and slip through the cracks. You don't want your website to be one of those. 
Each time a visitor lands on your web page and finds that your content has nothing to do with the page title will not only see your site increasingly shunned by search engines but also a steady diminishing of your reputation in the eyes of your target audience. Your page titles are the face of your content and let both search engines and visitors know what it's all about. Make sure your title is long enough to communicate the content one should expect but short enough (50-60 characters max) to be fully displayed in search results.
3. Short and Sweet Meta Description
The meta description is the text that appears just below the page title and URL in each search engine query result. It's brief but is an opportunity for a much longer explanation of what the page is about than the title. 
Keep your meta descriptions appealing and well-written yet concise enough to adhere to the maximum character limit set out by the search engine (50 to 160 characters) so it is not truncated in the results preview. The meta description should contain your keyword too. The more enticing and better written your meta description is, the higher the click-through rate is likely to be.
4. SEO-Friendly URL
A URL is your web page's unique address on the worldwide web. But a URL can also improve or lower a page's SEO score. For context, think about these two examples of URLs—www.example.com/dwk45l32 and www.example.com/why-SEO-matters. While either URL can be a valid address for a web page explaining why SEO matters, the second is better for SEO than the first. It's a sneak preview of what the page contains, has SEO keywords within it and is easier to remember overall.
Now, compare www.example.com/why-SEO-matters and www.example.com/27-reasons-why-SEO-matters-and-what-you-need-to-make-SEO-work-for-your-organization. Both URLs highlight what the page is about and contain the necessary keywords. Nevertheless, the second URL is unnecessarily long and verbose. Keep URLs short—ideally no more than 5 words after the domain name.
5. Add Internal and External Backlinks
The more the internal and external backlinks a page has, the higher it's ranked by search engines. The rationale is that good, authoritative content will attract plenty of backlinks since it will be referenced as a trusted resource by other websites and pages.
If you want to drive more search engine traffic to your site, always link back to your older pages when you publish new content. It's a means of signaling to search engines which pages have the best content on your site. 
Also, when your page links to external reputable, high-quality sites, this increases the legitimacy of your own site. The better the quality of your external links, the higher your site will be ranked in the search results. Linking to credible sources also builds trust among your readers.
6. Have Longer Pages
In the early days of SEO, most articles, blog posts, and landing pages had no more than a couple of hundred words. As long as you chose your keywords carefully, had the right density and you published your content regularly, each new post meant even more search engine traffic to your site. Those days are long gone. 
Right now, your web page won't attract much traffic unless you have content that exceeds 1,500 words on the page. It's no longer about the frequency of publishing but the depth of content. Google Search gives higher priority to longer content in order to ensure Internet users get answers that are the most comprehensive. 
As you do longer-form content, keep an eye on your Google Analytics reports seeing the posts that generate the most engagement. Identify what they have in common (other than length) so you can build on that success.
Also Read: A Guide To Content Localization
7. Well-Thought-Out Keywords
Keywords are the foundation on which SEO is built on. It's one of the most important factors that search engines use to determine the relevance of a page to a search query. Therefore, your choice of keywords is one of the most pivotal decisions you'll make for your site. Some digital marketers start creating content and treat keywords as an afterthought that's forced into the text at the last minute. It's a potentially catastrophic mistake for a site's future prospects.
If you are looking for your website to be noticed and prioritized by search engines, you have to spend plenty of time researching and selecting the most appropriate keywords. Use Google's Keyword Planner (or third-party tools such as Ahrefs) to see the traffic and competition for different long-tail keywords. Choose a long-tail keyword not just because of the search traffic it draws but also its ability to connect you to your target audience. Incorporate these keywords in your web page titles, meta descriptions, ALT tags, headlines, and the main copy.
8. Optimize Images
Images make your message clear, captivating, interesting and shareable. People are more likely to buy from or subscribe to a website that features relevant and attractive images. You can also leverage your photos for SEO by adding ALT tags and including your chosen keywords in the image file names. 
While ensuring your images are of high quality is paramount, this must be weighed against the impact the large file size of high-resolution images has on page loading speed thus hurting its SEO score. Keep image files as small as realistically possible without impairing their quality or visibility. You can do this by cropping, resizing and file format conversion.
9.    Make Content Shareable
The social media behemoth Fac653aebook has more than 2 billion monthly active users. Instagram, WeChat, WhatsApp, and Messenger all have in excess of a billion users. More than a dozen other social networking and messaging apps including Twitter, QQ, Tik Tok, LinkedIn, Snapchat, Telegram, Tumblr and Pinterest each have a user base in the hundreds of millions. The point here is that making your content shareable is critical to tapping into the billions of people who are actively on social media every day. 
Websites such as AddThis and ShareThis allow you to add numerous social media share buttons on your web page so visitors have little difficulty sharing your content with their circle of family, friends, professional peers and neighbors. Shareable content effectively converts your visitors and customers into sales and marketing representatives at virtually no additional cost to you.
10.  Quality Content
The points we've discussed so far are primarily concerned with making sure your web pages satisfy the technical requirements of SEO. But while technical considerations are important, so is the quality of your content. You've probably run a search query on Google and on clicking some of the first set of results, landed on web pages that are shockingly incoherent, disjointed and full of typos (for example, Google 'how to activate USAA credit card' and at least 3 of the top 10 results are full of basic grammatical errors). 
Whereas these websites may have realized their goal of making it to the first page of Google search results for a given keyword, the terrible first impression visitors encounter means the sites are likely massively losing out on reaping the benefits of their high traffic. Make your content coherent, accurate, useful and interesting if you want visitors to read, linger, engage and share. Content is king.
By applying these tips, you will create SEO-friendly content that visitors want to read and share. An SEO friendly website means higher ranking on search results, greater visitor traffic and therefore more signups and conversions.