It's my pleasure to telling you that I have started Pro Blogger Interview Series on blogging rocket. In this series, first guys is a pro blogger from Punjab. He is hard worker and making $$$$ per month.
Do you know who is that guy?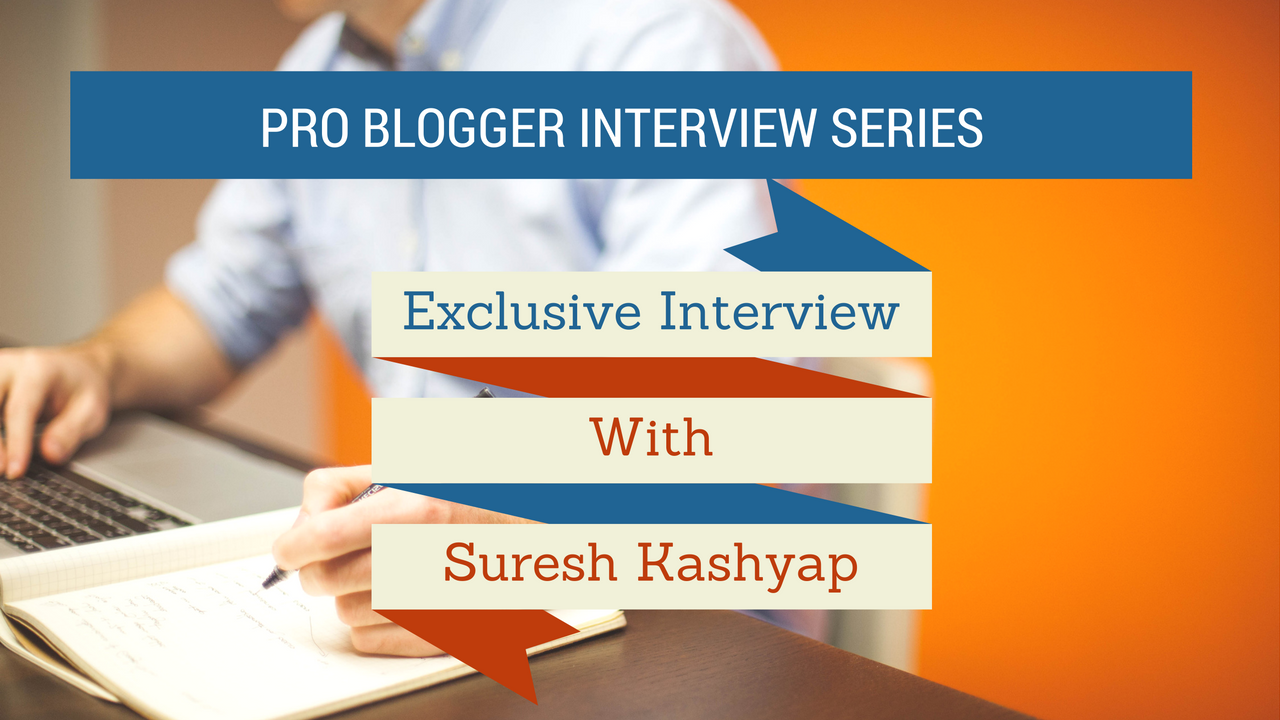 I am talking about Suresh Kashyap, the owner of tips2secure. Here I don't want to waste your time.
Let's start the interview I had with Suresh Kashyap.
First of all, Thanks Suresh Kashyap  for accepting my interview request.
1# Tell us something about yourself and your educational background ?
First of all, thank Prabhat Jani for this Invitation and giving me a chance to share my views and experiences with your blog readers. So, I am Suresh Kumar from Punjab. I am a 23 year old guy. I have recently completed MBA. I have been in blogging industry for last 2-3 years. At present, I am working on my main blog Tips2secure.com .
2# How did you start your blogging journey, what is the story behind your blog?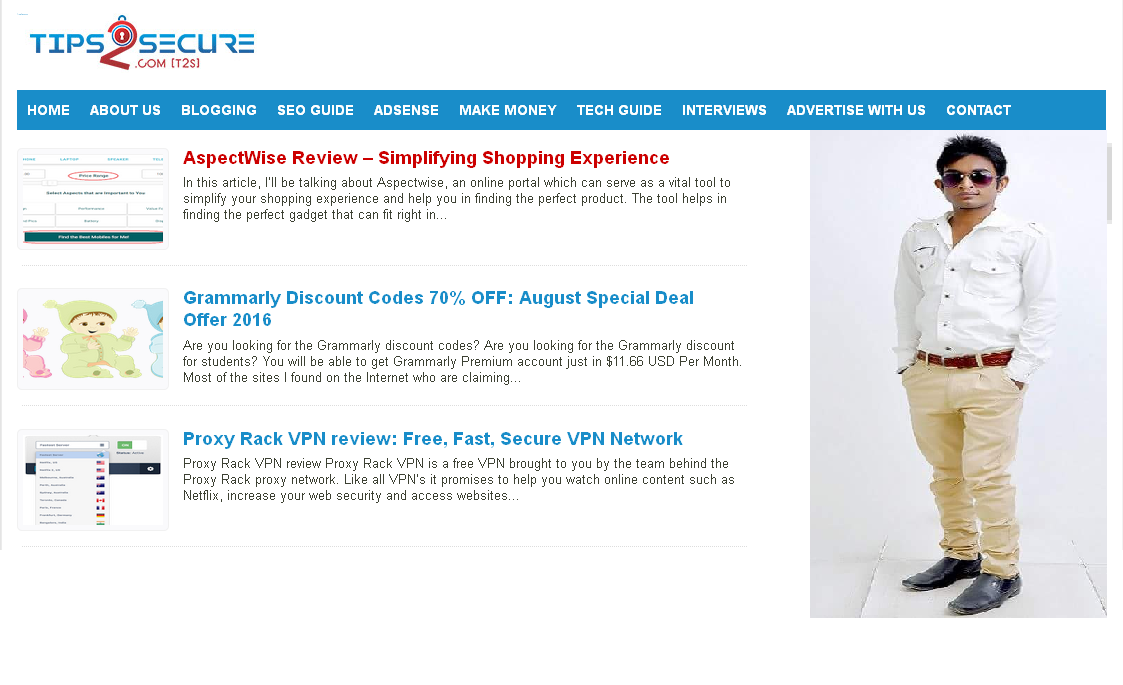 It was my passion and dreams who forced me to be in blogging. Before blogging, I used to work on some cheap online MLM (Multi-level marketing ) sites, HYIP ( High Yield Income Program )  sites, etc. Those all were good but not secure, but I was looking for some good and secure Income generating platform.
Then somehow, I came to know about blogging and then I read some success stories of pro bloggers which motivated me a lot and I decided to jump into blogging. I would also like to share that Tips2secure was founded on 8th November 2014.
3# We all learn from our mistakes. What mistakes did you make when you started blogging?
I stopped working on my blog (Tips2secure) two times because I was not getting any result. I deleted and transferred this blog to a new domain blogandmoney.com (expired) but again after some time my mind got changed and I again brought my blog back on Tips2secure.com domain. This was my biggest mistake and just because of this mistake I faced lots of challenges but I accepted those challenges and again started working on that blog and today that blog has got a good rank and reputation.
4# How much time you devote for your blog per day?
I do not have any proper schedule to work or time to spend on my blog. I have hired VA's for managing my blog. I just monitor the activities of my blog. So, I think I hardly spend 1 hour daily on my blog. But I spent a lot of time on social networks and in chatting with other blogger friends to gain and learn more knowledge.
5# A lot of pro bloggers are using WordPress but you are using blogger. Any reason ?
Blogger is more secure as compared to WordPress self-hosted blogs. You need not worry about hosting or downtime of your blogs. Your blog won't be hacked. You are safe from DDOS attacks too.
I have seen how top blogs are facing the issues of hacking and downtime and because of these issues they are losing their rank and dollars.
I also use WordPress, but only for Affiliate websites. I would suggest your readers if they are going to start affiliate website then they should opt WordPress and if their main target is to drive traffic to blogs and then to monetize with Ad networks then they should opt for blogger.
Also, if you are going to use blogger then you must read the rules before making your blog on blogger as it does not allow Hacking, illegal or adult contents. You can read more about google adsense approval tips here.
6# From where do you get ideas for your upcoming blog posts and how do you manage to get traffic to your latest blog posts?
Every new thing/activity/technique that I learn, I do write on my blog. Apart from this, I get ideas from latest updates and happenings in the blogosphere. Sometimes, my writers also suggest me new ideas to write a blog post.
I do not perform any special task to bring traffic to my latest blog posts.
7# How do you go about promoting your blog on the web?
I focus on SEO of my blog. Sometimes, I share my blog on my social network profiles and pages.
8# What are your favorite internet marketing tools? Would you suggest any premium tools for newbies?
I always use Google Adwords keyword planner (FREE) to have ideas about the keywords and monthly search volume. And if you are looking for premium tools then you should go for Long Tail Pro.
9# Please share a few link building methods which you find the most effective?
Natural links are always safe and effective. But as you asked for the techniques then you should try commenting on relevant blogs, finding broken links of the authority sites and offering them your active URL to link that broken URL. Guest posting is also a good idea, but only if you have spare time.
10# What advice would you give to bloggers who are just getting started?
Never lose your patience and never be de-motivated by your failures. Learn from your mistakes and failures and move a step ahead.
11# What is your best way to make money from blogging and do you think it can work for every blogger?
According to me, sponsored post is the best way to make money from blogging. Yes, sponsored post works almost for every blogging niche.
What message would you give to our Blogging Rocket readers?
Just focus on your targets and goals. Be dedicated towards your goals. Never care those people who de-motivate you.
If you want to learn basic of blogging then you should follow this blog. This blog gives a lot new ideas of blogging. I want to say thanks for creating such a nice blog.
Over to you : I hope, you enjoyed this little but an inspiring interview with Suresh Kashyap. I will feel happy if you socialise this interview.