If you are running a blog/ website and you want to drive more traffic towards it then you have to use the social media platforms. There are so many social networking websites that you can use to drive traffic towards your blog.
I'm not going to discuss all the social media sites in this post but I will be sharing some cool tips for using famous social media website like Facebook, Twitter, Google+, Pinterest and LinkedIn etc. Here is list of social networking sites and the best thing about these social media websites is that, not only you can drive a lot of traffic towards your blog but you can also engage with your readers in a proper way as well.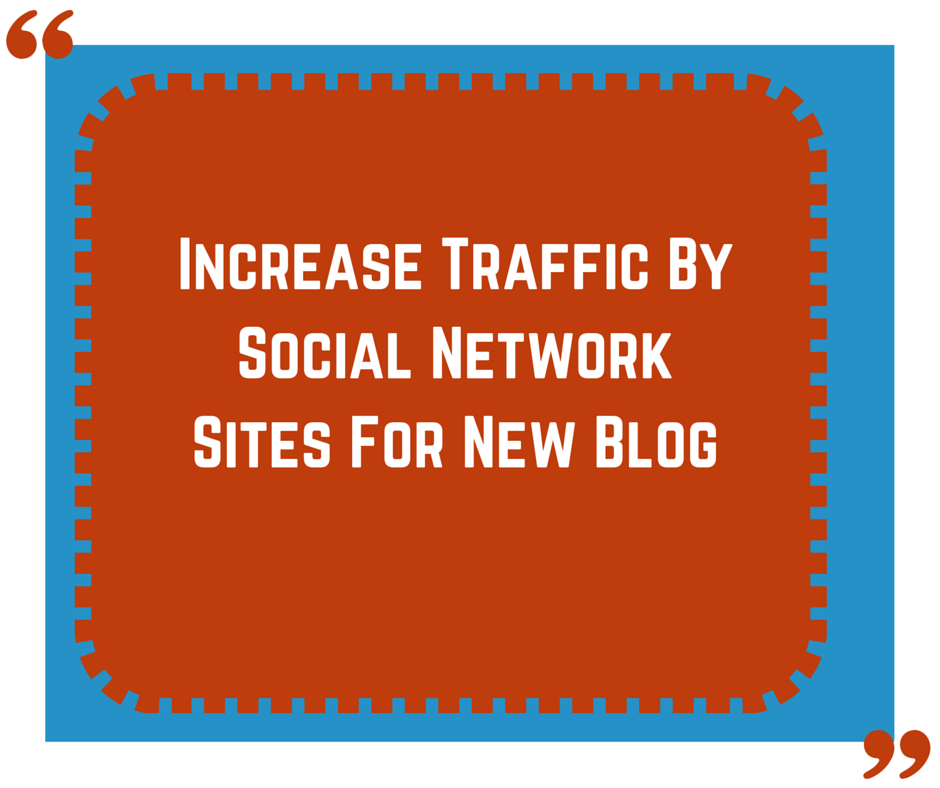 Some General Social Networking Tips For Bloggers
The first thing that you should consider is to make sure that your social media profiles are complete. Once you make an account on a particular social networking website, make sure to fill in all the information. An incomplete social media profile never attracts visitors. Yon can read 15 Tips Before You Start your Blog.
If you have joined more than one social media website then you should cross promote them with each other. For example if you were running a Facebook page and you joined Google+ afterwards then you should share the URL of your Google+ page with your Facebook fans too. You can also put your social URLs in your email signature with the help of Wise Stamp as well.
You should also add the social media profiles to your blog/ website as well. Add a Facebook like Box on your blog along with Twitter Follow button and Google+ tab too. This will help you generate more business leads as more and more customers will like your social pages.
One thing that you should never do is to buy fans and followers. There are many businesses who buy fans and followers in the beginning but later they regret this decision because bought traffic is of no use at all.
Below, I will be sharing social media tips based on particular social media platforms.
Facebook Tips
Facebook is the number one social media website around the world. Anyone who is active in online world has his/ her own Facebook profile or page. That is the main reason why you should pay special attention towards Facebook marketing tips.
Must Read : Domain Name Selection Tips For Long Term Blog
You should always use the official Facebook buttons on your website/ blog. Every time you write a new blog post, make sure to share it on Facebook page and also add like and share button to that post as well. This will help you get more exposure on Facebook and drive more traffic towards your blog.
Facebook has introduced a new Custom Tab feature for page owners. The good thing is that you don't need to be an expert coder to make these tabs. Anyone can make those tabs on his/ her Facebook page. You should add different third party apps in those tabs so your visitors can get more out of your Facebook page.
A few months ago, Facebook rolled out a new marketing feature called "Sponsored Posts". If you have written a great blog post and you want it to get more exposure then you should run sponsored story on Facebook. It will be shown to those people who have interest in same area of expertise and you will get more traffic on your blog.
 Twitter Tips
After Facebook, if there is any other social media most popular in the world then it is Twitter. Twitter offers a totally different experience for marketing gurus.
Twitter has recently changed its look so make sure that your profile is updated. With the latest profile design, you can get most out of Twitter and market your business in an effective manner too. The best thing that I like about Twitter is the header image. You can design a good header image for your official profile and update it on your Twitter account.
You should optimize your Twitter experience. Utilize hashtags and use the search feature to find better opportunities. You can use HootSuite to easily manage different Twitter accounts at the same time and share information with your readers.
Twitter has also started an advertisement program. You can promote your account or tweets with the help of that program. If you want to indulge in promoted trends then you will have to pay a lot of money but promoted tweets and accounts are not that expensive.
 Google+ Tips
Google+ has turned out to be a big contender in the social media industry. For a long time, Google was missing out on social media world because Orkut was a flop experience for them. However, Google+ has really made this industry competent.
If you are running a local business, you can encourage your customer to leave reviews on your local page. Google+ has become really famous during last couple of years and more people have joined this network since then. It means that getting reviews form people will not be a difficult thing for you.
Decide how to share new updates. Either you can share an update with entire public or you can select certain circles. This will help you get the people notified so they can check your posts. It will surely bring more traffic towards your blog.
Google+ authorship and publisher authentication has its benefits too. You should get yourself verified as an author of a blog and it will not only show your picture in search engine results but you will also find your posts appearing at better rankings in SERPs too.
 LinkedIn Tips
If you are a professional person then you definitely need to use LinkedIn. Below are some cool LinkedIn marketing tips for you.
LinkedIn has also updated its layout and now you can add a header along with image in your company page. The LinkedIn company page design has surely become really amazing and it can easily attract a lot of visitors towards your blog as well.
You can track the number of people that visit your LinkedIn company page and also learn about their behavior too. This will help you understand how you can improve your social media marketing strategy and make most out of your efforts.
 I'm sure that you will be able to drive a lot of traffic towards your blog if you will keep above tips in  your mind.