A Picture speaks a thousand words itself. And an infographic represents even more. And I Think There Is No Blogger OR Internet marketer Who doesn't know the meaning of INFOGRAPHIC images and their preference. To create infographics online You Don't Need To Master in any skills.. Trust Me. Let me Tell You First That What are infographics?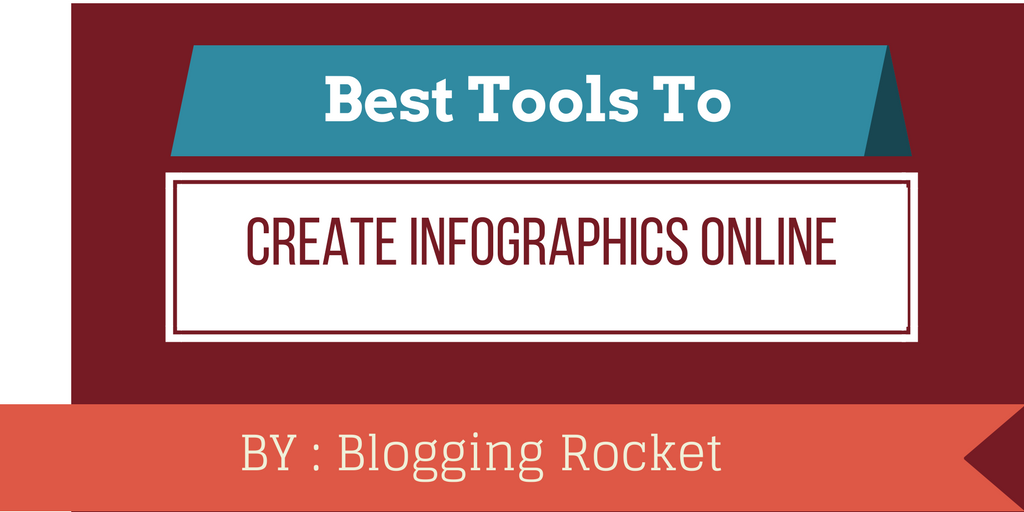 What Are These Infographics?
Infographics are Some sort of visual representation of information collaborated at one place Typically As images & the data can be anything that the user wants to show. And everyone uses these infographics for different purposes as blogging, IM, Vlogging, Study, Business etc. because readers are more likely to choose and read infographic image rather than 1000 words article. And There are so many advantages available by using these infographics as they get more readers and get more social media share and everything is a plus point while using coloured charts and more attractive design in these infographics.
But the problem is not everyone can make an infographic that catches reader eye instantly. it is the little bit tough and need some guidance and tools too. But Today we have got enormous sources to make anything possible o internet. and there are so many tools available on the web to make these infographics as some are paid and some are free. Here you can create and edit your own infographics easily. thousands of pre-designed templates are available.
Today in this article we are presenting you Some of the Best Free Tools To Create Infographics Online For Free Which will help you to drag more & more readers to your blogs/websites.
Have a look at these cool tools to create infographics online & Share your experience in the below comment session.
6 Best Free Tools To Create Infographics Online For Free
| | |
| --- | --- |
| S. No. | Name |
| 1. | Canva.com |
| 2. | Easel.ly |
| 3. | Visual.ly |
| 4. | Infogr.am |
| 5. | Piktochart.com |
| 6. | Dipity.com |
1) Canva.com
This is the First & Best website I will recommend you to use to create infographics free & Canva is my favorite free infographic maker that I use often. Can Has A Starter Guide to create infographics on their website after you signup in this platform it will guide all the way to design & make attractive images for you. After finishing the tutorial you can start new design creation. Each new project comes up with a new template that suits your selected category. you can finish up create infographics for free within minutes.
Must Read: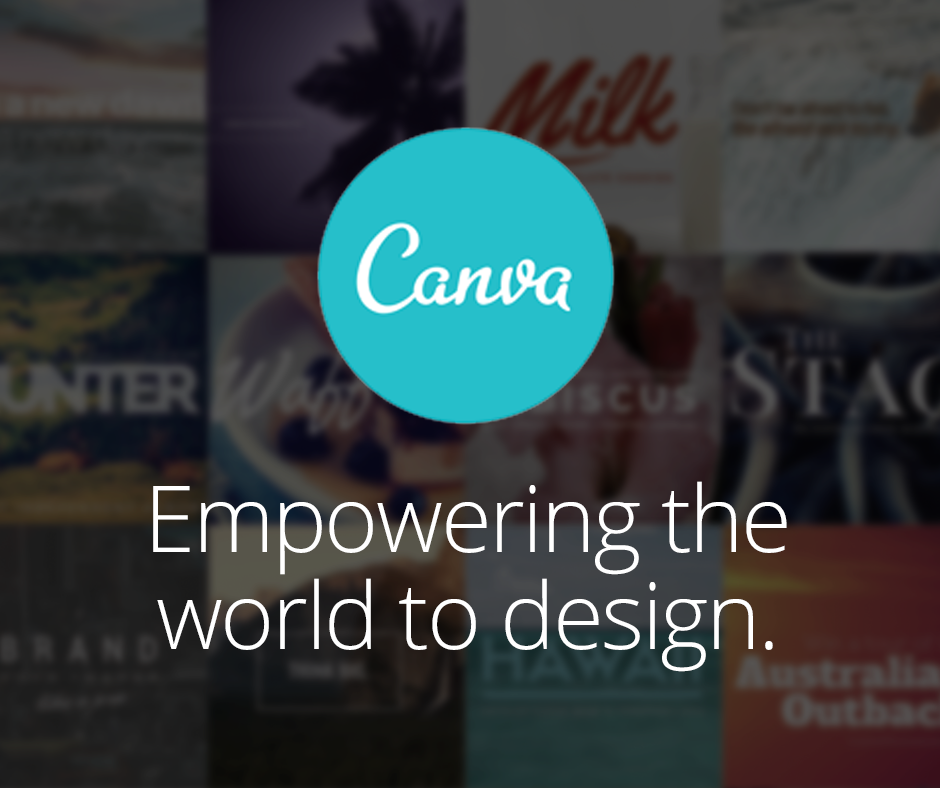 Can Is A Basic Free Tool But You have to Pay to use Some Pro quality designs & Assets.
Pros:
It Gives Excellent Inro Guide To create infographics
Templates are available under blog, social media, business, presentation, poster categories
It has the huge library to choose images & designs
Cons:
We have to pay for individual templates & images.
We need t import editable charts visualisations from our PC
2) Easel.ly
Easily is another good website to create infographics Online free with simple features as Drag & Drop options. It lacks an how to start section in the beginning. but it has a good user interface that can be used by anyone to turn their ideas into wonderful visualisations. With Easel.ly you can create & share infographics online. All you need to do is just drag and drop a Vheme on your canvas to make excellent infographics image. If you are just looking to make an infographic then this is another good & best tool for you. Finally, this is a free infographics creator online.

Pros:
Has Basic layouts and templates
Can easily download as JPG And PDF versions
Cons:
Doesn't have the very big collection of assets to use.
Vhemes are not very large collections of data.
3) Visual.ly
Visually Creates a high impact visual content for you. even though it is premium it has good Features & Best infographics Design tools to get free infographic generator online for your business needs and blogs. If you want to use their service get their rate quote and then proceed. Visually helps you to customise Infographics easily and you need not be an expert in design to create visuals on this website. You can generate the best infographics that would love to have your readers from eye-catching point view. So If you want great outputs then this works for you.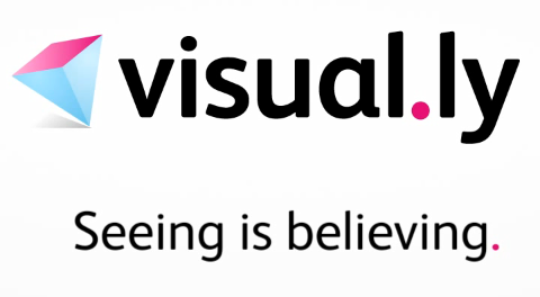 Pros:
You can Have Assistance to make Good infographics
It has large collection of designs & assets
Price affordable for each penny
Easy to use and produce images
4) Infogr.am
Infogr.am Is A Simple Tool to Create A Visual data within seconds. all you have to do is just import raw data and convert it into to excellent charts as infographics. and the site will help you to do the best of things and converts as beautiful charts. this is best for charts. For illustration data, there is more than 20 design are available to choose. Anything from bubble charts and tree maps to simple pie charts. we can download images and JPG & PDF versions after completion of infographic creation. And This is free with the basic version of infographic software and pro version also available.

Pros:
We can produce great charts by changing input data
Availability of wildest variety of charts
We can embed videos and vimeo in designs
Can import data from .xls .csv files
Cons:
Has small selection of infographic charts
Download option requires paid subscription
It has no image library. we have to upload on our own image assets.
Only creates chart infographics
5) Piktochart.com
Piktochart is one of the best online infographic tools To Create Great and good looking infographic.  With this, you can create innovative infographics by using different types of visualisations. it offers tons of tools to make you image freely. it has the best user interface that attracts users. it slowly guides you that how to choose infographics that excel effectively. all you have to do is Drag & drop As color schemes, shapes, and fonts. Then you can export your production as HTML or in another extension to easily embed in our website. You ca start for free and can subscribe to provision later on.
Pros:
Available themes & templates are high design quality.
Allows us to edit everything on the picture.
We can also create a presentation, reports, banners.
Starter guide is available for users.
Cons:
Only the limited availability of free templates.
Has high subscription price compares with others.
6) Dipity.com
Dipity is a free digital timeline website. to create the different type of infographics at moments easily. their mission is to organise internet content by time & date. I must say that this is the fastest & easiest way to bring life to history to multimedia with extraordinary effects. you can try to create a timeline to your greatest admired personalities. I would recommend you to go with this if you are looking for personal timeline infographic creation tools. of course, you must try this yourself.
Pros:
Totally different infographics design tools from other websites
Has multimedia timeline creation features
We can preserve our historical events
Easy to use and it has very good & attractive UI.
Over To You:
Still There are so many tools & websites are available over the internet to create infographics for free on your own. But the above websites are personally used & tested by me. so if you have any problem regarding above list hen please comment your problem below or contact us. and don't judge anything with the above list because its Only our recommendation to use for STB readers. we will try to solve it. and share these 6 Best Free Tools & Websites To Create Infographics Online to help others. Thank you.