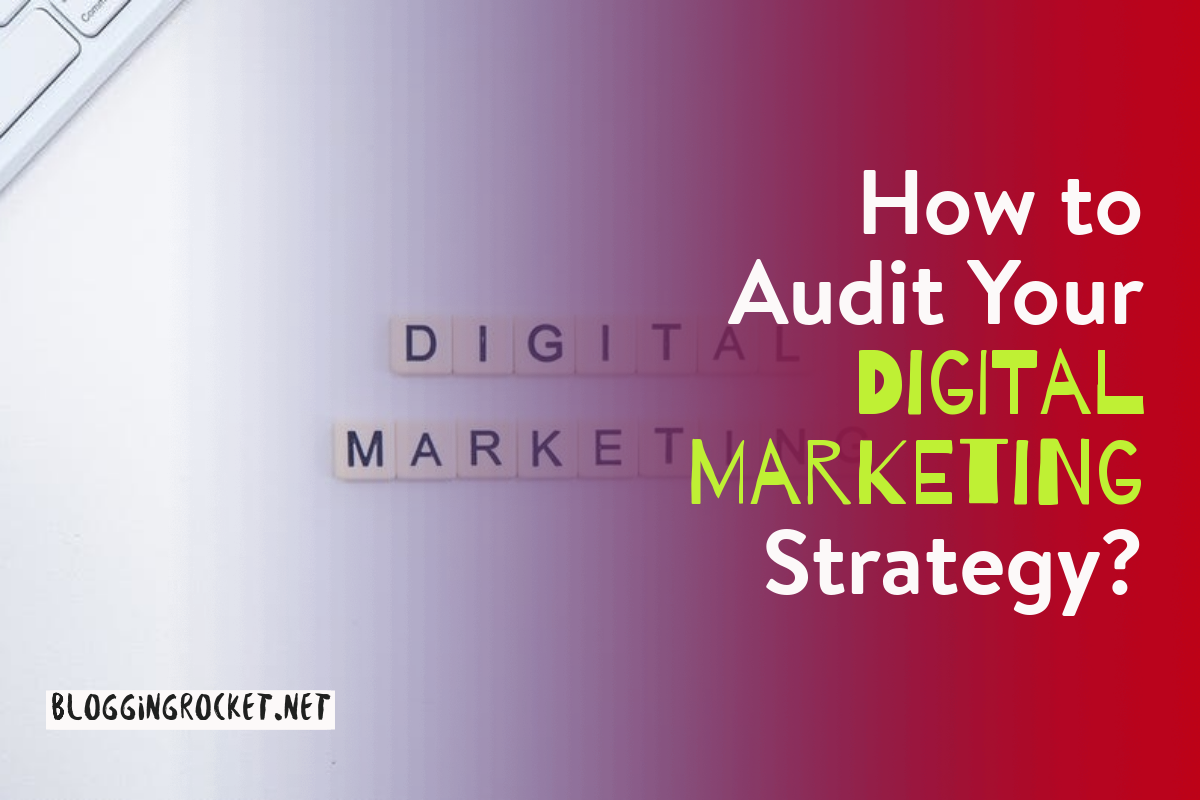 Digital Marketing is a word used for the marketing of goods and services, the marketing done by using digital resources or technologies. It also does by using mobile phones, laptops, or they do from home too.
Now the question arises how to do an audit on digital marketing strategies?
Well, we have a question for all your answers. These days we're going to inform you that how can you audit your digital marketing strategies for this year. So, without wasting your time, let's start it. Nowadays everyone wants no.1 position, especially when it comes to a business. Every other person wants that his/her business will run well, creates goodwill in the market so that the consumers will only choose their brand, their brand must become the first choice of every other consumer.
It is not as easy as you think to establish a business. For building a business, it requires a lot of efforts, attempts, bear failure, and loss. You need to implement plans, new ideas, investment, skills, etc. All these things are required to get a number 1 brand name in the market. Only your dedication and hard work can make you achieve your goals.
Why do an Audit for Digital Marketing?
The followers or viewers on your website is decreasing.
Your goals, targets end up with no achievement as you planned them once, in terms of sales, growth, profit, customer satisfaction
Your investment and marketing in the business are more than the sales, which means you are facing loss.
You need to boom the engagement on your page Time for Audit now:
SEO- As we all know, SEO is an essential aspect of digital marketing. Search engine optimization allows you to get more significant site visitors and engagement on your website.
Main factors that influence SEO
Keywords: use natural, pure and most searched keywords for your website
On-Page Optimization: It helps you to find error, duplicity, missing of subheadings, blackness in a heading, wrong title, etc., on your website.
Technical Issues: Your website designed without any technical errors or issues. Always check your site on browsers like Google, Firefox, Mozilla, Yahoo, etc., if it is working correctly or not.
Social Media Market Audit– Reports shows that people with age 18 to 30 is looking for recommendations, reviews for a specific product or service. Their ratio is 75%. And shortly it will increase to 90%.
Main factors that influence social media market
Identifying Social Networks: Try to create your website or business profile on recognizable sites such as Google, yahoo, linked
Maintain Social Profiles: Always maintain your business profile on social media upload good and original pictures of your business, with a good number of followers
Use Hashtags: Use relevant hashtags, which is appropriate for your photographs or related and described your print and website.
Useful Content: Try to upload good content which can get shared by which your business will get profit
Paid Advertisement Audit– Try to pay for your website, which means boost your audience. Here you need to pay for your online business ads.
Main factors that influence Paid Advertisement
Target Audience: Always find the audience of a particular group age, gender. i.e., if you have an online business of garments for teenage girls, then set your target on adolescent girls.
Ad optimization: It depends that where you want to show your content through advertisement in which area, region, state, or country or continent.
'Company Auditing Services'
An audit is an act in which all the records (books of accounts) of a company or organization maintained and checked on the financial year or during a year.
If you Google Company auditing services companies then you will see plenty of SEO, where the companies will provide you internal, external, internal revenue audits.
Where the company will also provide you an auditor, who will perform the audit, when the auditor completes the auditing, then he will hand over the certificate or auditing reports to the company in which the results will mention.