SEO tools make all the difference in your site's campaign. Although most of the tools come along with a hefty price, an affordable, easy-to-use tool that leads to a small digital marketing budget is the best. In this era, digital marketing type of business is increasing day in day out. As an SEO expert, you will need to have a total online presence to avoid missing something crucial. Having many websites coming up which overcrowd the internet, as a digital marketer, you will need to select the best tools to keep your business on top-notch and have good and better rankings.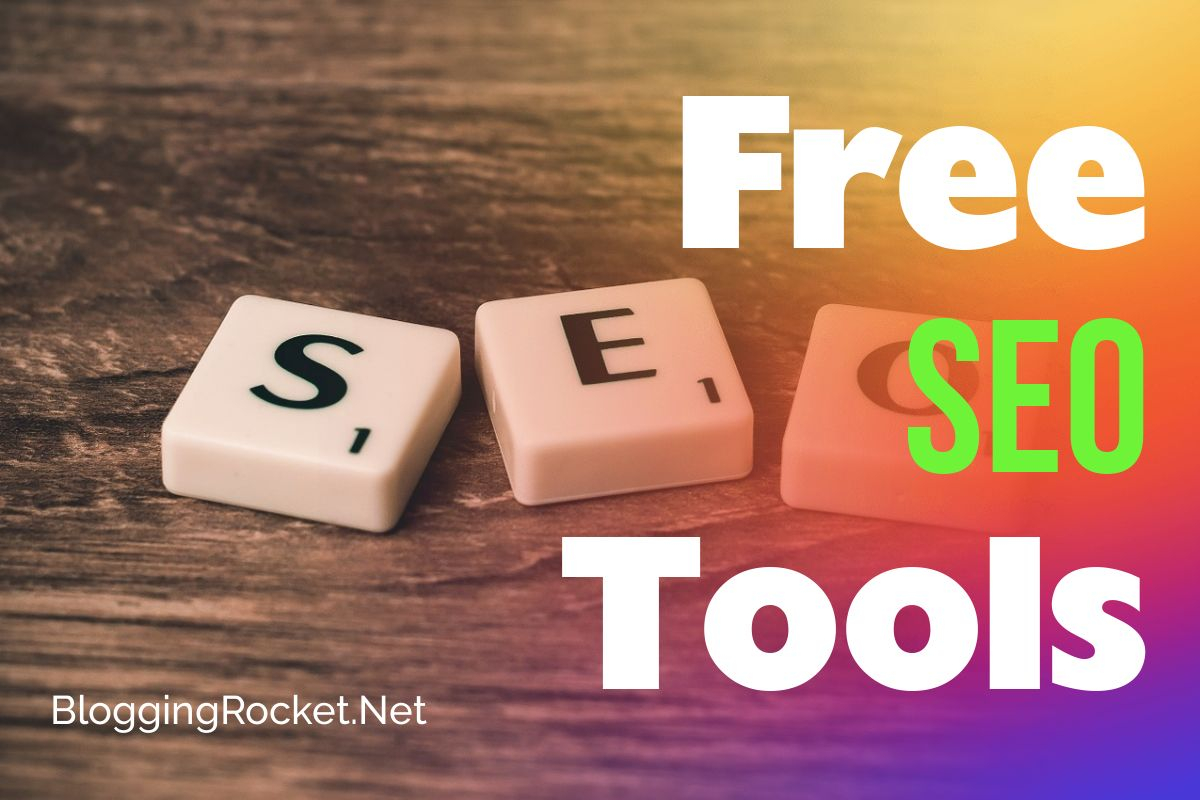 Using good SEO tools denotes better rankings, improved web traffic, and visibility as well as total online presence leading to better sales. Now, in this article, I will give you a review of the best free SEO tools you need to polish up your business and emerge as the best SEO expert. Hope you will find one or two helpful. Let's now get into the nitty-gritty of these tools.
You can work smarter and faster with Search engine optimization by having the right tool. We have many different types of SEO tools on the market that you can use to improve your marketing. These tools are free, fast and very easy to use. The following are the best free SEO tools on the market that I think you will put to use:
This tool will help you to know the performance of your website across a variety of metrics. It will also help you to get the inside view of your competitors. This tool is very easy to use and the presentation of data is in the easy-to-read format. You should take note of any crucial data related to your SEO campaign from the review of each section. You can use the data for the improvement of your SEO and a plan for marketing in the future. This tool is important when checking your websites health and tracking of your competitors.
This tool has the following features:
SEO monitoring
Monitoring of competition
Analysis of issues related to SEO
Creation of SEO reports
This digital SEO marketing tool will help you to understand where your site stands from the perspective of search engine optimization.
This is a digital marketing tool that gives you the performance of your website. it has a dashboard to give the overview of the health of your site. It will give you the following information:
Mobile usability
Internal links
Important links to your website
This tool helps you to carry out an analysis of your site. It is the best tool in tracking links to your site.
Unlike many competitors, SEOlium produces, owns, and fully controls their raw data (Google ranks).
Most 3rd party APIs usually suffer from a condition named IP/proxy fatigue, where search engines serve inaccurate SERPs after a few consecutive requests, instead of blocking them for abuse. As such, more often than not, these APIs are extremely inaccurate.
To avoid data anomalies and ensure 99.7% accuracy across a large number of local, state/national, and Worldwide SEO projects, SEOlium's algorithms use a combination of cutting-edge technologies and human calibration:
daily accuracy check routine
advanced search operators
throttled residential proxies that cover any zip-code in the world
manual data accuracy validation check by human testers
automatic data corroboration between SEOlium and Google Search Console
This tool helps you to know the progress of your competitors in regards to digital marketing and search engine optimization. It will help you to know what they are up to. This tool can help you to
To know the success level of your competitors
To know your competitors' links
Uncover new keywords
Google Analytics helps to track every bit of traffic on your website. I advise you to start using Google Analytics if you are not using it because it provides you with detailed and quality information. This source provides you with most of the important data about traffic and visitors. You can use Google Analytics to check your daily traffic statistics.
This is a must-have SEO tool for any successful website. As an SEO expert, you will use this tool to obtain web stats and search insights. It determines and tracks any traffic gained from your website. While using this tool, you will get keyword insights and see which keywords people use to search your site.
You can get data, tools, and diagnostics for your website. You need to do the following:
You can check the health of your site for any issues that Google has detected.
You should learn and understand your traffic search and how different users are finding your site
Have a better understanding of optimization so that you can make Google understand your site better and represent it.
Best insights of Google Webmaster Tools usually come from glancing off the dashboard. Therefore, it is important for marketers and SEO expert on a regular basis, to keep up with the dashboard of the Google Webmaster tools. Google Webmaster provides data in a simpler and straightforward way. You need to be familiar with this tool if you ever deal with the dreaded manual penalty.
Keyword Spanner
This is the place to begin you to search a keyword. The focus of this tool is on the generation of AdWords instead of research of simple organic keyword. You need to be familiar with this tool if you want to do much research on the real keyword.
Under this tool, you will learn how to interpret the information you get from the tool and how to get an estimation on the traffic to get from a particular keyword.
MozBar is a tool that gives you instant metrics when you are doing any page viewing. It will create any custom searches by the engine or region. It assesses quickly the domain authority of any site. The button of MozBar is on the toolbar of your browser. You need to click on MozBar and the generation of the report of the page you are viewing will be generated instantly.
There are three main categories of data on the toolbar namely Page Attributes, Page Elements, and Link Data Page Elements shows the essential details of on-page Search Engine Optimization. You can access a lot of information at a glance on Page Elements. Various tags such as title and description are displayed here.
The Page Attributes displays the features of below-the-surface onsite optimization. Such features include load time and robots. The on-page data link is also found here. The link Data displays information on the links about the site
This tool allows you to generate a report of any website by plugging in URL of a website. the unique feature about this tool is that it teaches you SEO and it will display to you important SEO data. You will get a detailed report from each analyzed category. You will get a comprehensive analysis of the keyword. It shows head terms such as single keywords, two-word key phrases, three-word key phrases, and four-word key phrases. This tool provides a lot of information and some of it is different from the one you get from other SEO tools and reporting tools. The discussion in each section might be superfluous especially for the experienced SEO expert but very useful to new users.
You can use this tool to analyze a website and generate the report instantly. It has an insightful geodata. This tool helps you to monitor your SEO health and get important insights on your website optimization. It also helps you with actionable advice on website optimization. Digital marketing professionals can get white-label PDF reports. It has the following features:
Mobile search tracking
Keyword Tracking
Keyword research tools
User management
This tool will help you to track all the data related to your business. It brings together to one place all your business metrics. This tool connects to all social networks and applications which include:
Facebook
Twitter
Shopify
YouTube
Salesforce
This provides the analysis of real-time of social media search. This tool will enhance your brand even if your social media marketing is not working well. You can use Social Mention to track brand mention that gives you a chance to engage with your audience. You also use this tool to tab on your competition.
This tool helps you to make good keyword decisions. You are assured of data accuracy hence becoming a very important tool for your SEO campaign.
This tool helps you to determine the loading speed and usability of your website by the user You will need to test this in multiple devices including mobile phones and desktops. All you need to do is enter a URL and determine the loading time and how good the performance is. By doing this, you will find opportunities to improve your user experience by considering the tap targets and font size.
This tool gives you a general idea of how your business looks online. Data from various sources like Facebook, Google, and yelp is integrated to give you a total score of your online business. These results come along with incomplete or inconsistent listings for fixing.
If you need to get the best keywords, then keyword tool covers everything. This tool serves as the best by generating hundreds of keyword ideas based on a single word. All you need to do is enter a keyword and the Keyword Tool will give you long-tail keyword options as well as common queries asked. With this amazing tool, keyword research becomes easy for you.
As an SEO expert, you will need to get your error reports, analyze your website as well as receive website alerts. This is what this amazing tool does for you It gives you an idea of what the top-notch search engine thinks about your website and gives you feedback in terms of bugs, alerts and indexing issues.
If you need a comprehensive link analysis, this is the best tool for you. Backlink checker enables you to paste a Backlink relevant to your website showing you the domain rating, URL rating, and referring domains. You can paste it to your competitor's website and receive instant links ideas.
The above SEO tools will take your online business to the next level and make it stand out Apply one or all of them to run your SEO campaign and get a total online presence. The tools explained above are all free hence; you do not have to pay even a single penny to use them. Most of them are very easy to use, have very powerful features and they are free to use. Therefore, you should try at least one of them in 2019 to improve your digital marketing.