Would you want to create  viral website which goes viral in social media ?
Are you want to earn $$$ by without doing SEO by making a viral niche blog?
Would you want to drive traffic without link building by building viral content sites?
If you are not interested in this topic then stop reading remaining post. This post is all about on create  viral blog which rock on social media.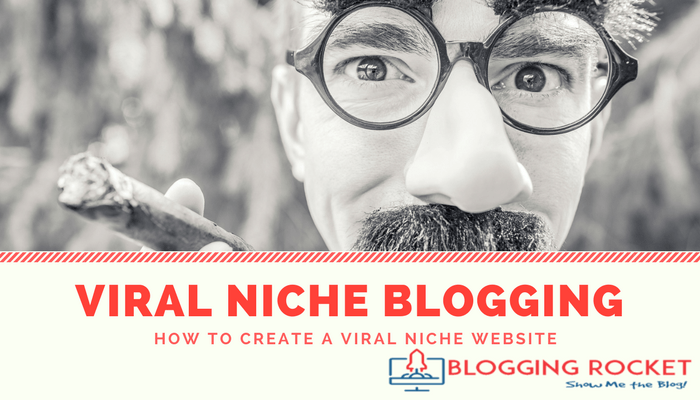 Before starting to get ready to work hard. Yes, you need a lot of efforts to launch it on right ways. Here I have written more than 5000 words on this topic.
These whole things depend on upon you and your budgets. If you have enough budget to run a campaign then you make more money and bank. But don't worry if you don't have more budgets.
It is not simple as you think. We are going to create a WordPress blog on viral niche and then sending a lot of traffic through social media.
Here traffic will depend on upon your budgets and your hidden talent. If you don't have much money to spend then start with $10 per day. Then move to $15 and $25 and so on.
If you want to start with a low budget then $500 is minimum and essential. Here i will show you how we can make a viral blog in $500.
Must Read: How to get Godaddy Economy hosting for just $1 per month with free domain?.
What is Viral News :
If you have a question something like what is viral content. The news which present for a short time of span. Suppose Virat Kohli smashed 400 runs ( I guess he can do) then all social media will go crazy about this news. Hence it will become viral news.
The life of a viral news is very short. But in such short time it gets maximum social likes and shares.We have need to pick up such viral news and then writing good content on blog. And finaly our aim is to drive target traffic from social media. We need to promote these types of post on social site.
What we need to make a viral site
Here, i am going to share each and every point to start new viral blog. I have listed most most important points here.
Also Read: Blog Niche List
Select A Good Niche For Viral Blog
The very first step is to pick a niche for your viral website. You can select a trending or viral niche by using google trends. Here is few niche, which is good to start a viral blog. Here you will learn how to find viral content.
Entertainment Niche  : People love entertainment. If you want to bank hard then this is a good niche. In this niche, you can create a blog on Bollywood gossip, movie reviews, and other viral news which entertain your audience.
Sports Niche : I love cricket a lot and don't miss any update related to cricket. Similarly, some people have an interest in football, Olympics, and other sports. So, golden point is that sports niche is also a good choice.
Education : Education is necessary for everyone. In countries like India , anyone wants to join any govt job or mnc job. I got remembered my old days when I liked a lot of job-related page and groups. I wanted to setup in good company. So education niche is quite good to start a viral blog.
Technology : Compare you current smartphone and your first phone. Is both are using the same technology? Nope, technology is growing day by day. People always want to know about new tech things, new tips ,new tricks and other.If you are planning to start a trending blog then tech niche is good. But this niche is fulfilled with competition.
News: See the facebook page of The Rajasthan Patrika or any other newspaper. How much traffic they are getting by this. A ton of traffic because of writing style and viral niche. The news is a niche which is always green. You can start news niche too.
Travel : People loves to travel each part of the earth and another planet too. If you start a blog with this niche then your blog will rock definitely.
Fashion : This niche is only for women. I don't say that men don't like this. But if you want to target female/women traffic then fashion is a worthy choice. You can start with sub-niches like sari blog, jewelry, and beauty blog.
Finance: I don't have much idea about this niche.but according to a report it 3rd largest niche.
Quiz : Few day back, I created a quiz blog for my client. Where she was posting silly questions and getting huge traffic. So this one is also good niche
Jokes : There is a page of facebook named as Rajnikant vs cid jokes. This page has complete 1 million likes. Why. Because of viral jokes and hearth teaching post. In simple, create a blog on jokes , update regularly and …. ( you know what I want to say)
Top 10 Viral Content Sites
Buzzfeed
Upworthy
Viralnova
Zergnet
Distractify
Ranker
Playbuzz
Uproxx
Setup WordPress CMS For Viral Website
After selecting proper niche  we need a domain and hosting for creating a WordPress blog. You can buy a domain name from Bigrock or GoDaddy. Here is great article for buy domain with GoDaddy.  But you need play safe while choosing hosting.
Here, I will suggest you use WordPress. Because WordPress have more flexible and more themes, plugins and features.
We are going to drive a ton of traffic from the different location. So we need VPS to handle this traffic. If you don't have not good budget then you can go with shared hosting.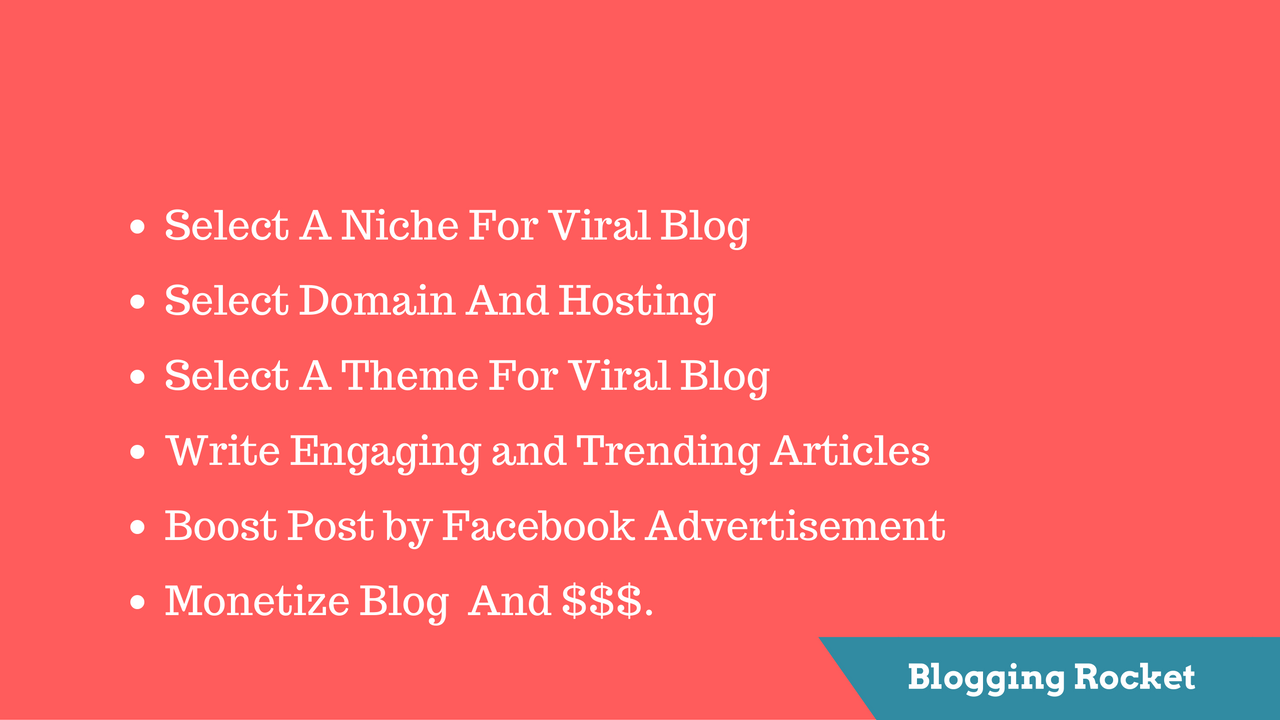 Here I have listed some top shared and VPS hosting provider. You should buy VPS if you have sufficient budget.
1. Digital Ocean : Digital ocean is my first choice. If you want to host your blog on a virtual private server(VPS) digital ocean is a good choice. It's starting plan is 5/month. But I will recommend you to go with the $10/month plan.
2. A small Orange : Digital ocean is not our last choice. you can buy VPS from a small orange too.
3. Inmotion : In case you don't have much balance like me, then in motion is the right choice. It's starting plan is just $4/month.
4. CloudAxis : Check CloudAxis Discount
5, CloudWays: Check CloudWays Discount
Now our niche , domain, and hosting are ready. Next, we have to setup a WordPress blog. It's a quite easy job to install WordPress. It will take maximum 2 minutes to start a viral WordPress blog. But if you want to install WordPress on the digital ocean, this tutorial will help you.
Golden Tips To Setup WordPress
Although starting a WordPress blog is very easy.but here I am giving you some bullet proof to set up a trending WordPress blog.
1. After completing WordPress installation,remove hello word post. You should know about it already.
2. Next tips is to change your permalinks as you want. But don't use plain type permalinks.
3. Disable WordPress default comment and install facebook comment system. the reason is that we are targeting facebook to drive traffic. It will help you to increase you conversation rate on facebook.
4. Add at least single WordPress SEO plugin. You can choose Yoast plugin or all in one SEO plugin. It will help you to setup facebook meta tags. Facebook meta tags are very important so these plugins will make your work easy
5. The last step is to install a theme which suits our niche. I searched the whole google (just tried) and collected these themes. These themes are good for a viral niche blog. Here is top 5 themes but all are paid.
Top WordPress Theme For Viral Niche Website
Socially Viral By MyThemeShop
Viral WP
Newspaper
Rexus Theme
NewsPaper by MyThemeShop.
Uploader for video blog
Noes wp
Bimber theme
Doberman
Furious
Congrats your blog is ready. Now comes to monetization part.
How To Monetize a viral niche blog
If you want to make money from social traffic, you need very relevant ads. Google Adsense is my first choice. You can use other accounts for this job. If you don't have Adsense then buy AdSense from brokers.
Before placing ads on your blog, make your blog Adsense ready. Add the important page to your blog. I am talking about contact us, about us and privacy page.
You can make money by promoting affiliate products and other networks too.
Social management tools For Viral Blog
I am sharing some free as well paid social media management tools for better user experience. you can use these tools or skip. The choice is yours.
Sprout Social
Buffer
Raven Tools
HootSuite
Likeable local
The main work is starting from here. Here we have to dominate facebook completely.
Our main goal is to write viral content and then sharing it to facebook. Now for the better result, we need some big facebook page to drive traffic.You are in double mind now.
Should I use a big facebook page or Should I run facebook ads?
Here both are good. But initially, we need at least 10k to 100k likes facebook page to make our work easy.
Now I am moving to an another topic here. But I am damn sure, you will like it.
Let's go.
Create a 50k FaceBook page in 20 days
The title is sounding is good and weird too. But here I am writing about how to create a 50k likes pages very fastly.
1. Very first is that create 10 plus fake facebook accounts. Setup them in such a ways that they look real. Update your(fake account) profile picture. Here I would recommend to not create the fake accounts like Angel Piya or whatever. Anyone catch such type of accounts.
2. Here we need to add 5000 friends to each account. It's very easy and will take maximum 10 days. For this , Like some big pages and send the friend request to their commentator.
You should follow below point otherwise your account will ban.Don't send more than 50 requests at once. Take break of 2 hours. And also don't accept request too
3. Create your id viral
4. Now change your facebook account to the fan page.
5. Add your friends to page.
6. You will get 20k likes to each page.
7. Now merge all pages. If you don't able to merge them then don't worry. We are not building a brand site. We just need traffic.
I have written just an overview of creating a big page. I will write a complete post on this topic soon.
You also need to advertise your post for more engagement.
Here is quick view for better results.
1. You need a credit card for this work. If you don't have then left remaining topics.
2. Always try to mobile timeline ads. It is highly recommended.
3. For desktop , try Right side ads.
4. Use big images while creating ads.
5. Don't spend your all budget on single ads. Try different.
That's it.
Over To View : I have tried my best to share my view on creating a viral niche blog.I wrote basic of a viral blog. Currently, I am working on a viral blog. I will share my case study soon.
If you have any question, then comment section is the right place. Drop your valuable comment.
Thanks for wasting your valuable time. Now start to create a viral niche blog.