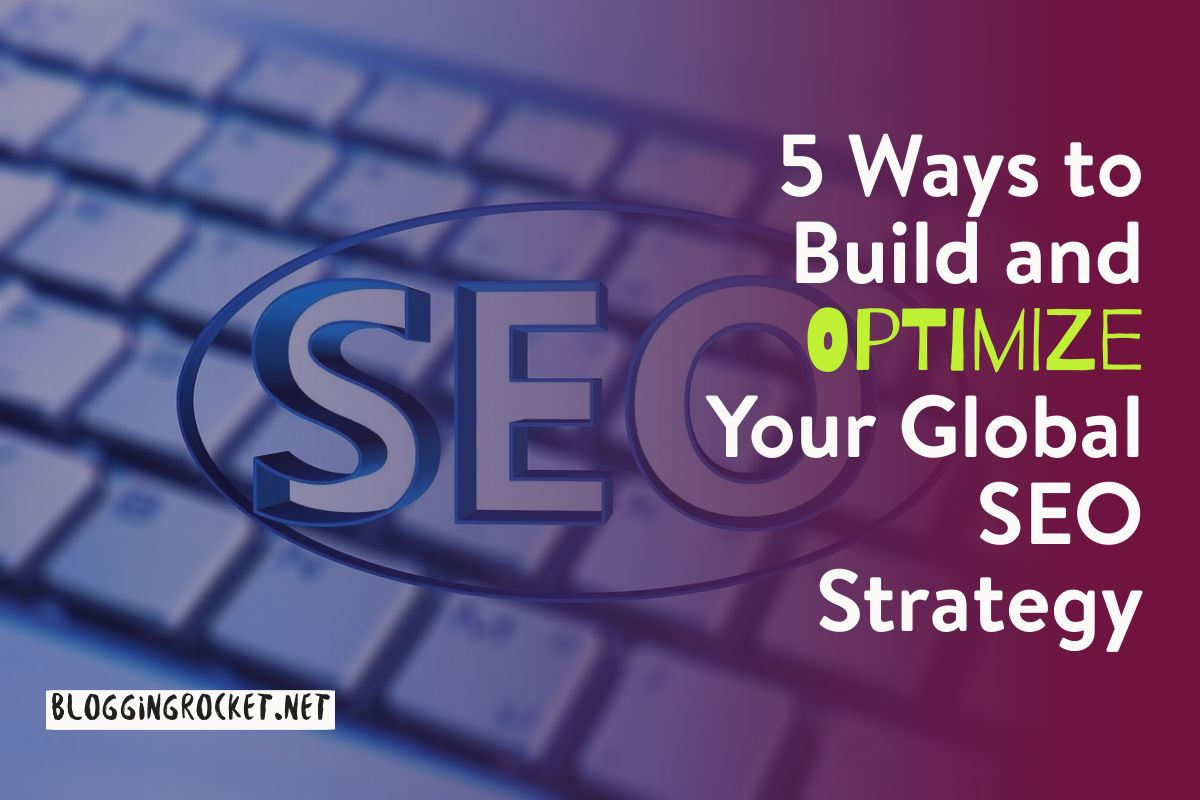 Local search engine optimization is a challenge, but ranking your business high in the international SERPs is a completely different beast on its own. Unlike creating localized content to rank higher in your own market, global SEO requires you to take a more calculated approach to research and implementation, in order for all of your websites or subdomains to reach the right target audience in their local communities and countries. Needless to say, when you're facing fierce local competition, this becomes a time-consuming, costly, and labor-intensive task. But it's doable.
In fact, it's imperative if you are to launch a successful growth strategy and take your business abroad, capitalize on foreign market opportunities, and position yourself as a global company. Today, we'll be taking a look at the key SEO requirements for a comprehensive international SEO strategy that will take your business forward as a whole.
List all SEO requirements before launching local sites
Every good SEO strategy begins with meticulous and exhaustive research. Fun, you're about to spend hours upon hours on end researching the relevant industry trends and SEO requirements in local markets so that you can implement a tailor-made, market-specific SEO approach to maximize your chances of ranking higher than the local competitors. After all, there are no cookie-cutter solutions that will get your website noticed in a local marketplace, hence the need for a tailored approach. 
Different countries and markets will require different keywords, obviously, but they also might require a different approach to domain selection and creation, which also means that you have to monitor your domain metrics in order to get the biggest SEO bang for your buck. Other requirements might be to list your business on local review sites and authority platforms, such as Google My Business, in order to tell the search engines that you actually operate in that marketplace. This will improve the local brand's trust and help rank you higher in the local SERPs.
Emphasize transcreation over translation
When you're attempting to rank high in a local market, it's imperative that you tailor your website to the needs of the local audience, and that means translating the site into the local language. However, your goal should be to go above and beyond the norm, and actually focus on transcreation that will adapt your website as well as your entire brand and its marketing strategy to the local culture. Culture is the operative word here because it's no longer enough to simply translate your website in the hopes that the local audience will respond to your messages and content in the same way your local audience did back home. Because they won't.
In fact, if you only translate your site, you are exposing your brand to a lot of legal, cultural, and financial liabilities. The most successful international brands will use the right keyword tools, implement the keywords into the copy, translate the website, and then use this foundation to transcreate all content and adapt it to the local audience, their customs, and their way of life. Remember, every word matters here, so it's a good idea to work with local professionals who live and breathe the local culture.
Stay on top of local industry trends
One of the most important rules of effective local search engine optimization, especially for brands that are expanding into new international markets, is that you always have to be in the know. This is not your local market, and you're not going to learn about new trends as soon as you pick up your smartphone in the morning, no; this is an unfamiliar market that requires you to continuously research the trends using reputable news portals and knowledge platforms. Take China as a prime example.
Business leaders looking to expand into the Chinese marketplace and rank high on local search engines need to follow prominent news portals such as Week in China in order to keep tabs on the local competition, assess the state of the industry, monitor consumer trends, and act proactively instead of reacting to market shifts. Now, if you are expanding into multiple countries, it's important that you follow this approach and tend to continuous market research.
Update your content regularly
To stay relevant in the eyes of the search engines, no matter the country you're operating in, you have to keep your content updated. It's imperative that you keep publishing relevant, engaging, and SEO-friendly content on a regular basis, and that you keep updating old content with new information so that you can keep ranking it high in the local SERPs. This might seem like a cumbersome task, and it is if you are expanding into numerous markets, but it's nonetheless necessary if you are to keep your audience engaged.
Be sure to research the most profitable blogging niches and topics that the local audience truly cares about, and make a detailed content creation schedule that won't let anything slip through the cracks – this way, you will be able to publish new content on every subdomain in regular intervals. 
Optimize for mobile browsing
On a final note, no matter the market or the country, always remember that search engines love mobile-friendly websites. Simply put, these websites are responsive and fast, and they successfully capture the attention of the mobile audience, which is a rising demographic in this smartphone-driven day and age. Make sure to leverage accelerated mobile pages to make your websites mobile-friendly, and to make the browsing experience as seamless and responsive as possible regardless of the screen size.
Wrapping up
If your goal is to execute a global SEO strategy, then you've got your work cut out for you. There is no denying the fact that this is a cumbersome project, but if you follow these tips, all of that hard work will generate positive returns and help your company become an authority in every local market. 
Author: Jolene Rutherford
Jolene Rutherford is a marketing specialist – turned blogger, currently writing for technivorz.com. Interested in digital marketing and new technology trends. Love sharing content that can help and mean to people.