Hi friends.
As you know that I have done an expert roundup. The topic was " what are biggest blogging myths we should avoid'?
I tried my best to invite all pro bloggers. I would like to say thanks to all who participate in this roundup.
I learned a lot of new things in this process. Here I don't want to fill this page with content. Lets read.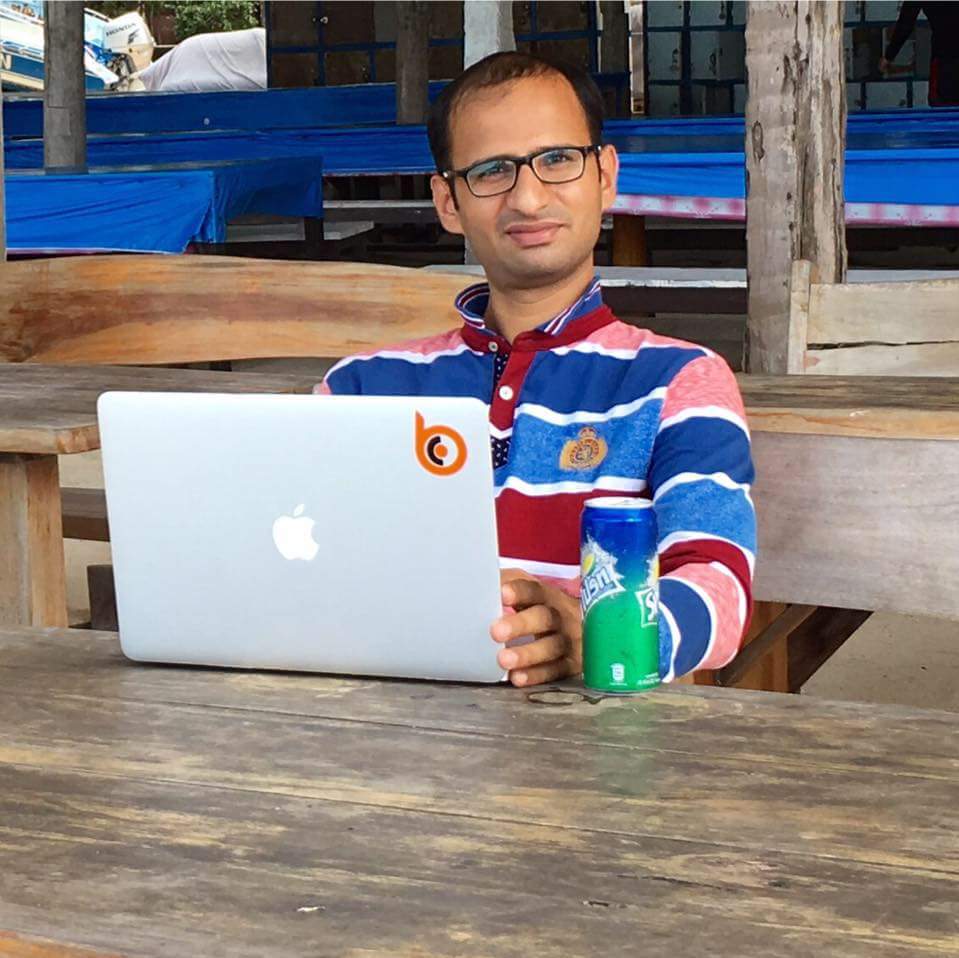 1. Starting a blog is easy.
2. It's a magic wand which can make you rich in just a few days.
3. It's an automation process which needs no time to work.
4. Writing compelling article is a cup of tea for everyone.
5. You can succeed in blogging without connections.
6. AdSense is the only way to monetize a blog.
7. You can write about any topic.
8. Make money online with blogging is easy.
Bottom Line:  Here Kulwant shared a great list of biggest blogging myths that newbie as well we should avoid.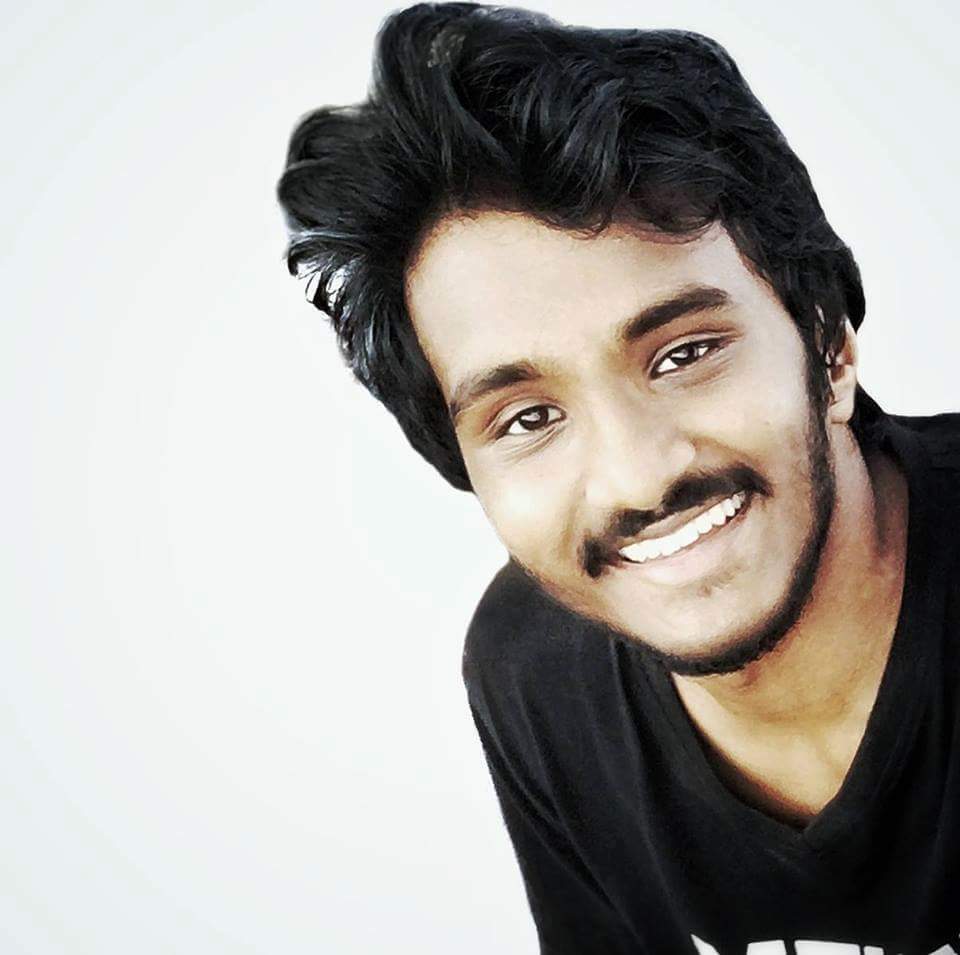 Myths On Outbound Links : According to many bloggers, including external links in your blog posts hurt your blog. They tend never to link out to other excellent content externally.
But having good outbound links is SEO friendly.
Most of the times quality blogs link to other quality blogs.
Blog posts that are backed up with real data and relevant links always win
Contrary to the popular belief outbound links won't hurt SEO of your site, it improves SEO when you link to relevant and HQ content.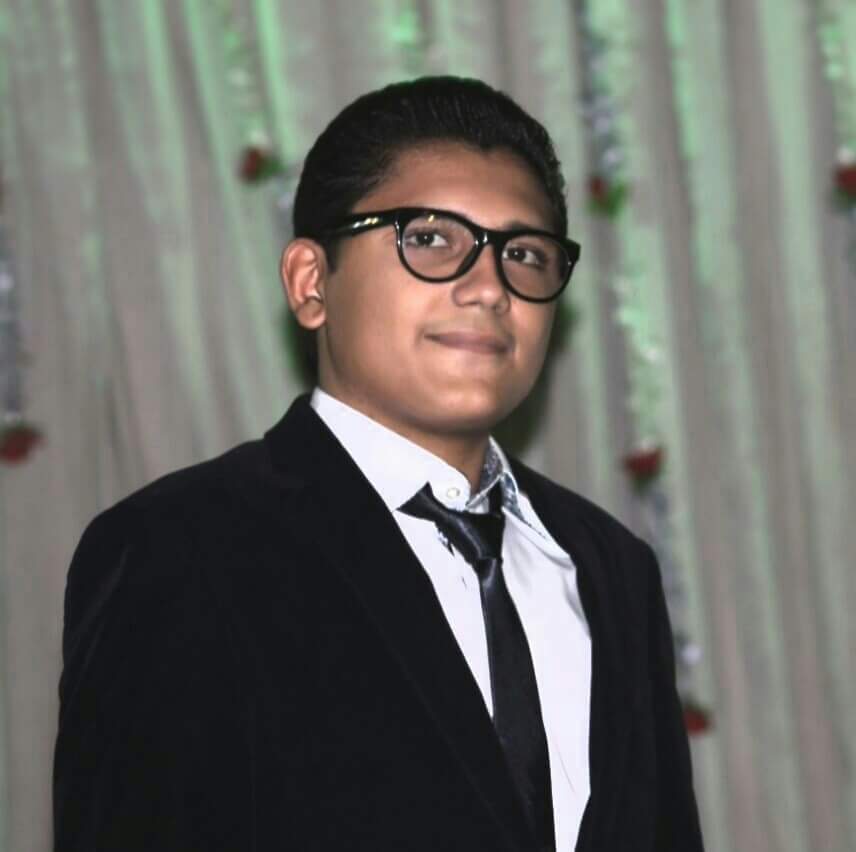 Many netizens are getting interested in blogging, and many of them came to blogging to make a living online, Every blogger read other bloggers ideas (contents) for doing blogging more deeply but sometimes they made a very big mistake is what they read they implement as it is.
If I say 60% bloggers are spreading myths and 40% are doing real work, Yes I'm right, they are just spreading myths
because they don't have proper knowledge of blogging. So what are the myths? Let's check below:
Blogging Is A Game Of Rock+Paper+Scissor :
What does it mean by Rock+Paper+Scissor? It means blogging is not that easy as we think If you came to blogging by reading a newbie blogger article that blogging is easy as hell, and everyone can do that then sorry to say he is wrong, and you're also going in the wrong direction. Blogging is never easy, If you work day and night then you'll get some juicy fruits otherwise you're wasting your time.
If you don't have knowledge of writing, reading, SEO, SMM etc. means the basic of blogging then you don't have to come in blogging, you should have knowledge of many basics of blogging to get something or you can say to make a living online as everyone came to blogging for this purpose.
Blogging Is A Short Cut To Money:
If you think that blogging is the shortcut that makes your money and can handle your charges then you're thinking totally wrong, it needs time and much many hard works to make a living online and buy your lovely sweets. You should first get some good and real knowledge and then come to blogging.
Posting Daily Will Help You To Rank Fast:
Writing daily will help you to rank your blog and get thousand of visitors daily easily is a big myth nowadays, If you're writing daily and it's just a shit not a useful content then you can't rank it even you can never rank it. You have to give something that is never shared before to your lovely readers if you really want to stand out from the crowd.
Do you know? : Brian Dean (Owner Of Backlinko ) write 30 articles in a year and making five digit income monthly.
500 Content Is Enough:
Long gone days when 500 words help you to build a brandable blog, now you have to write long articles to rank it.
The recent research says that the most ranked articles are above 2K words this mean that content is not king nowadays the quality and uniqueness makes it king.
You have to write at least 2K+ words article to rank it on Google. So try to write at least minimum 2K words article and the maximum of 5K words, the more words you add, the more you'll get exposure.
Remember: Do write for readers, not for search engines.
These are some of the myths, in my opinion, you should know. So don't follow so called bloggers and try to read Professional articles. First, learn and then implement. The best learning center online is Udemy. 😉 Cheers! Happy blogging 🙂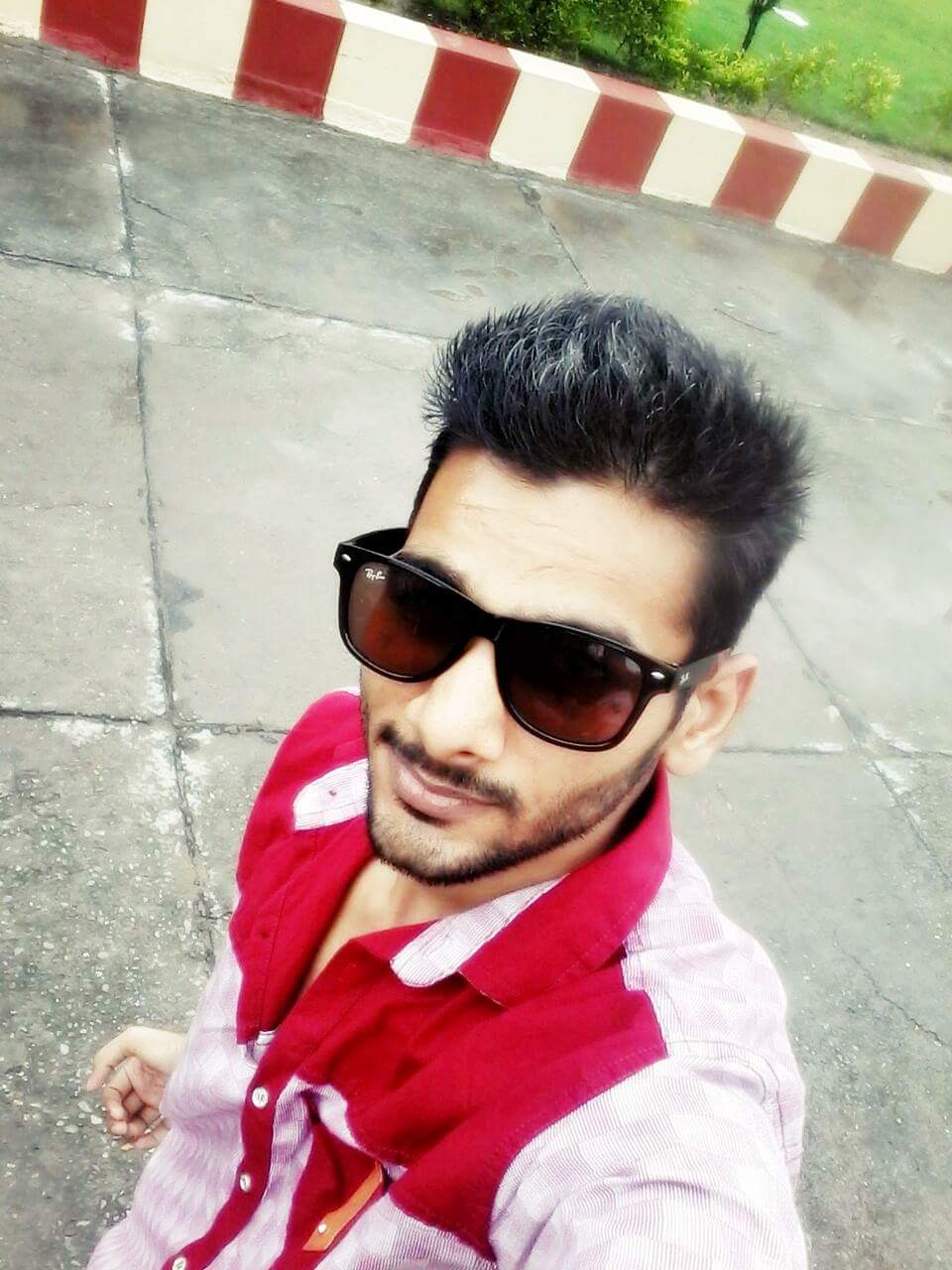 Since starting of the blogging in 2015 I've been reading blogs daily out of which only few blogs make sense else are not less than crap. So I spend my whole day reading and analyzing blogs. What happens is that sometime I find blog that is useful and worth sharing with my readers and sometime I find blogging myths advices to do this or that. Many bloggers who shares this blogging myths even does not has experience or knowledge on that topic. Although keep sharing and misguiding newbies.
When any newbie read authority blog then gets knowledge and when they read myth that blogging and making money is easy then they get misguided result of which they quit very early.
These blogging myths is not new even it has been there from long which most of newbies read before starting and then get into confusion about niche they choose for blogging to make money. I think that " Making money with blogging is easy " is one of the biggest blogging myth in the blogosphere. There are more blogging myths like given below.
Blogging is Easy
It is very easy to setup a blog and publish blog post on that newly created blog but that's not blogging. If you are truly serious about your blogging journey then you have to do hard work for long time that require a lot of dedication and passion to keep running blog.
When I started blogging I used to thought that I just need to publish a blog and I'm done. After few day I understood that No Man , It's not that much easy I need to spend more time understanding basics and learning news things about blogging and seo.
So when You start blogging, you have to work smarter and keep reading new updates such as blogs in related niche to get idea for next blog. You also need to spend a hours doing research on topic, which you planned to write next, to write quality content on your blog because copying any blog does not work as readers are much smarter.
Let's say You're done writing new blog post on your blog then do not stop there even go for sharing it with targeted audience via email outreach and social media.
Making Money is Easy
Every professional bloggers share income report of blog just keep track of their blog performance and also to motivate newbies but what happens is that newbies starts thinking that Making money with blogging very easy.
It's not newbie's mistake who take it wrong what professional bloggers shares but of those bloggers who claimed themselves expert and say that blogging is easiest way to make money.
Those professional bloggers who share income report started blogging ages ago so if you compare them with you then you will get it clearly.
So making money was never easy and it won't be. Making money with blogging require enough time and hard work to derive organic traffic from search engine.
Publishing Daily
When someone say that write regularly I Just say for whom? I say this because if there is no traffic or readers on your blog then whom you're writing for. Even no one can blog every day unless you're blog post is quality content and provides value to readers.
It's not important that you write every day but whatever you write must be valuable content. By valuable content mean it must be well researched content.
If you're still confused then Ask yourself " Will I read useless article ? " Never, You won't read.
Content is King
I know that you're thinking Why content is not king? right then Have you ever imagine king without an empire. No, then How could you say that content is king without readers (an empire). When you have no reader who can read your content that is king for you then what you will do with that label "King".
Even It is a biggest myth that people think that only writing valuable content is all what it need to get traffic from crowded space of Google. Sometime you just forget that there are many bloggers are in queue of Google who are working on their content to rank in top serp.
So It does not matter how valuable your content is, its totally waste if you have no reader who can share it in their circle. If still have doubt then Go through " The Reader is the Lord of the Content" .
JIMMY RODRIGUEZ FROM 3DCART
Publishing Content Every Day Improves SEO and Increases Traffic
One of the myths we had to learn the hard way, and that was "publish daily to increase your traffic." We began blogging four times a week with the hopes that it would improve SEO and we continued this for a period of months. While SEO does take time, we gave it well over 6 months to start seeing results and they were less than mediocre. Outside of extremely long tail keywords, we really weren't ranking for much. This was an eye-opener that helped us determine that quality trumps quantity when it comes to content and that your content won't rank unless you are actively doing SEO, which involves a scalable link building campaign. You're better off taking your time and putting out one good post a week and spending the rest of the time link building to it rather than just pumping out content daily with the hopes it will be found.
People tend to create posts which follow different perceptions. Such posts go viral very soon. You shouldn't believe them without seeing any solid proof. I will suggest staying away from only one myth that is – Blogging is the easiest way to make money online.
You will find many people contacting you via social media and emails or any other means. They claim to make you rich overnight. It's not possible. You need to identify them. No such remedy can make you rich in a single day.
You should always be aware of such scams.
Only one way for monetization: Some bloggers do believe in – "There is only one way of monetization" but that's totally wrong. You can monetize your blog in many ways like, Adsense, Banner ads, blog services, affiliate marketing, paid reviews, another CPC/CPM networks, etc.
Only Content is King: Probably you heard about this word in the blogosphere – "Content is King."
Right?
Its true but only content can't survive for a long. So, with content, you should focus on Backlinks, Social media, relations, marketing, etc.
The only Backlink is King:  Backlinks power can rank you higher on Google, but it's not sustainable ranking. So with backlinks, you should also try to improve content, marketing, social media, etc. you should try to get genuine backlinks. You can find so many ways to get natural backlinks. Just google it!
Some other myths are as follows…
Guest posting is dead
More traffic is equal to More money
Relations are not very important
Social media is not useful
According to you, what are the biggest blogging myths that bloggers should avoid?
1. Before some days, Free Themes are SEO friendly, and it results in good traffic. But now, various paid themes have come into existence, so my personal obligation is that it is best to avoid free themes because it is not giving any real outcomes.
2. Secondly, I would like to share about no follow links, because it is making the site rankings to go down.
3. At the initial stage, I used to gain traffic by utilizing the good search engine visibility but now it is not at all working good, so it is also the best thing to avoid.
4. On the basis of this modern trend, it is best to avoid backlinks related to digital marketing like social bookmarking, directory submission. So my opinion and the personal suggestion is to make use of entirely different backlinks like niche related sites testimonial backlinks, donation backlinks, broken link backlinks, etc. Such types of backlinks will lead you to enjoy good results. And finally, give some more importance to slow backlinks.
Tushar Grover From Optimsedtech.com
SEO is dead: Seo is still evolving and will go for a very long time with lots of upgrades like Advanced AI integration etc. So you need to make blogs for solving people problem and not for the search engine, and once you do that, you will be on the top of your game. And Of course as far as SERP is concerned to go with pure value link building with relevant links and good on a page with all the interactive elements on your site for users to give the best info and earn good money while doing it.
you will make money overnight in blogging : I think this is the myth which newbies believe in, but I have only one thing to say it's not an overnight game, you will get it once you start taking it seriously .you need to have 3 P's of to succeed in blogging passion->persistence->patience and your hard work should follow 3R's regime i.e., it should be regular -> rigorous->rewarding to lead your path of success to came in any venture of your life
Over To You:Here you have read biggest myths of blogging. They are completely wrong. If you want to share your view on this topic you can post your comment here.