Selecting a perfect WordPress theme is the toughest task for every blogger. Sometimes they look around a free theme, or sometimes they buy paid theme. When it's come to paid theme, Genesis is my first choice. In this post, i am going to share my Blogging Rocket Genesis Child Theme. I created this theme from scratch.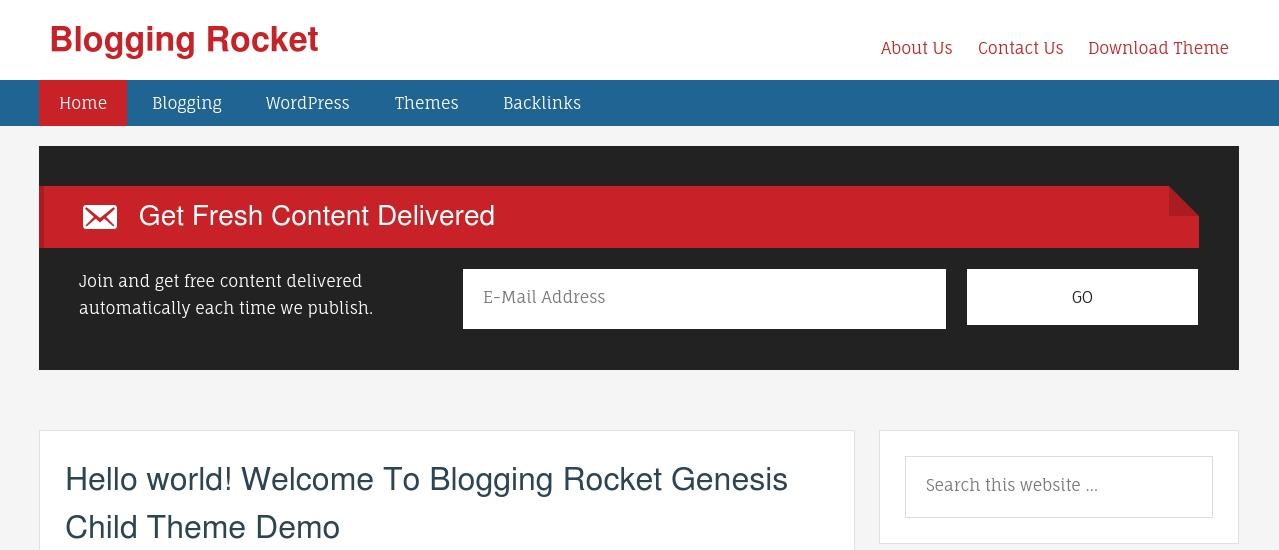 Here is demo link.
This is a child theme of Genesis framework. Copy Blogger Media owns Genesis framework. This framework is mobile responsive, Light coded and built-in SEO plugin. You don't need any SEO plugin. But I will recommend you to use Yoast SEO for the better result.
Must Read:  Free Dofollow Backlinks
But only one thing is wrong with Genesis is that we need to buy child theme with the framework. The price of these themes between $40 to $100. So I am providing a free Genesis child theme here. I am using this theme for my all blogs.
Must Read: Create Viral Website
To use this blogging rocket Genesis child theme, you have to buy Genesis Framework. You can buy from here.
Blogging Rocket Genesis Child Theme Features
At the time of designing this theme, I kept all points likes speed, Design, color combination in my mind. Take a look on features of blogging rocket theme.
Full-Width Design
New Widgets Area Before Post Title
New Widget Area After Post
Fully Customized Comment Section
Related Post Widget Ready
Auto Email Subscribe Box
Post info below Headlines With Font Awesome
Next Post Previous Post option
Footer Menu Added
Note: I have worked hard on this theme. So if you respect my job, then don't remove credit link.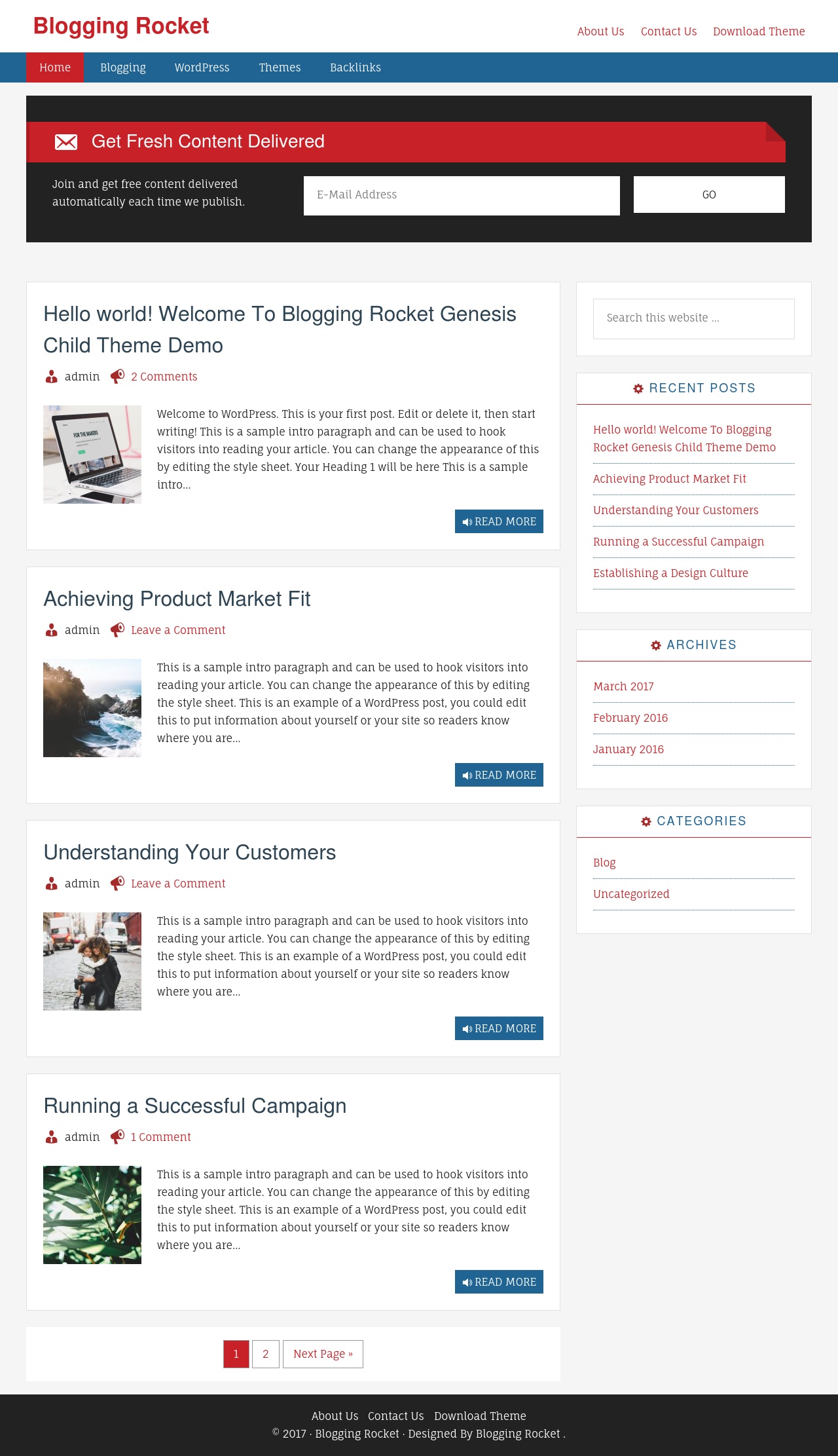 How To Set Up This Theme
It's very easy to customize this theme. But here I am showing you all steps.
1. Add Header Logo
To edit header logo, navigate Themes>> Header. Now select your logo image and save. You logo size must be 400*80px.
Check: WordPress Ping List For Fast Indexing
2. Customize Home Page Subscription Box
You can do this job by using a plugin "Genesis eNews Extend." First, install this plugin and active.
Now go to widget section and add this email box to Home Featured Area. You have to use Feedburner id here.
3. Header Menu Setting
To add a new menu in header right, go to Menus and create a new menu. Now add this menu to the secondary menu.  Save and check your blog. Here don't add more than four menu links.
Have You Missed?
Read Event Blogging Guide
4. Below Header Menu Setting
It's very easy. You have to add a new menu and check primary menu while saving.
5. Footer Menu Setting
Similarly adds new menu to footer menu. All these tasks are very comfortable.
Over to you: This Genesis child theme is perfect for the affiliate site. For my readers, I am sharing this theme for free.
If you are facing any problem in customization, feel free to drop the comment here.